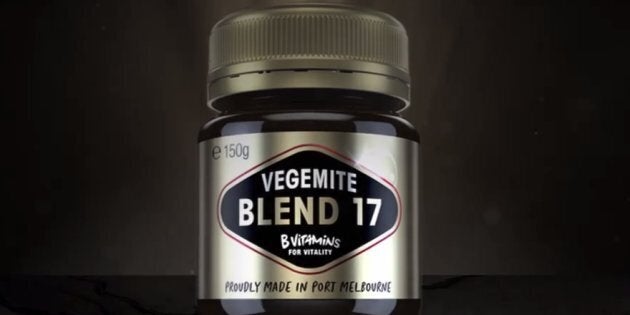 Complete with a shiny, golden label, Vegemite has launched a 'premium' version of the classic Aussie condiment -- Vegemite Blend 17.
It's said to be bolder and richer than the original favourite -- if it wasn't already rich enough -- and is made in Port Melbourne in Victoria.
But can it beat the original? We all remember the disastrous attempts to revitalise Vegemite with the failed iSnack 2.0, so how does Blend 17 compare?
Well, while Blend 17 still contains vitamins B1, B2, B3 and folate, The Herald Sun reports that it's slightly sweeter, richer and more syrup-like than the regular form.
Full details regarding the specific types and quantities of the ingredients used are yet to be released, so the exact nutritional differences are between the two Vegemites remain unclear. It is also unknown where Blend 17 will be available for purchase.
Blend 17 is a limited addition and it seems you'll pay premium price for a premium jar of Vegemite. The new Vegemite retails at $6.99 for a 150 gram jar, which is almost double the price of the original.