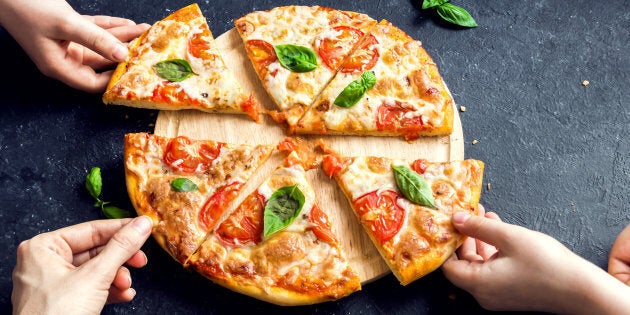 Spending time and effort on making pizza at home, only for it to result in a flavourless, unsatisfying pizza is the worst. Thankfully this doesn't have to be the case.
If you're up to making your own pizza at home, you need a few professional tips. To help us out, HuffPost Australia spoke to Alex Pisani, owner of GOODPIZZA in Sydney.
1. Get the base right
We all know how important a good pizza base is for the overall pizza experience. There are tonnes of greatpizza base recipes, but there's nothing wrong with buying fresh ready-made bases from delis, markets and grocers to use as your base.
2. Take inspiration from your favourite cuisines
While traditional pizza toppings are always a winner, get inspired by your favourite cuisines, flavours and dishes, and get creative about incorporating those flavours.
"Pizza toppings have changed in that people are experimenting with different cuisines and trying out some fusion elements borrowed from Asian, South American and Middle Eastern cuisine," Pisani told HuffPost Australia.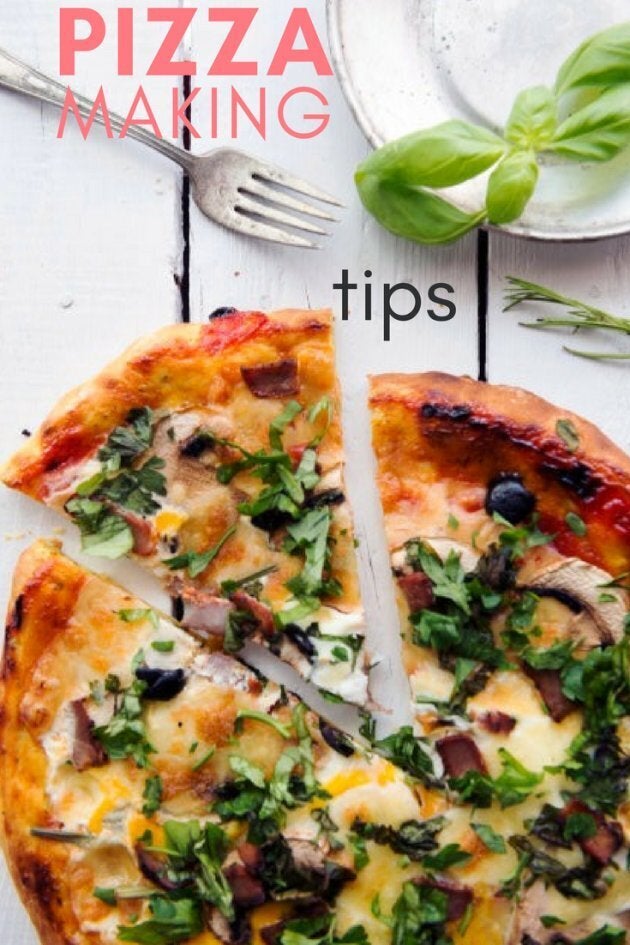 "Draw inspiration from existing dishes and adapt them to a pizza. If it works well on a sandwich or a dessert, there's a strong chance it will translate to a pizza with a few tweaks.
"The same goes for any classic flavour combinations like pork and apple. Why not try a roast pork pizza with stewed apples and shaved Parmesan?"
3. Try different cheese combos
Mozzarella is usually our go-to when it comes to homemade pizza, but Pisani recommends playing around with different cheeses and cheese combos.
"You could also start with different cheeses and think of things that typically pair with those cheeses. If it's a cheese that doesn't cook well, consider adding it on fresh afterwards," Pisani said.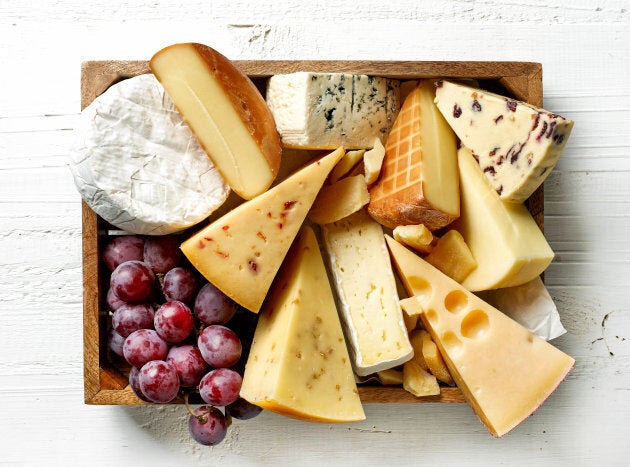 4. Don't overload your pizza
Although it's tempting to pile on lots of delicious toppings, this can result in a soggy pizza. Instead, be choosy over your ingredients and keep it minimal.
"Don't overdo it. I like to avoid any 'filler' toppings -- every topping should have a purpose, be it flavour, aroma or texture," Pisani said.
"Before adding something ask yourself what its purpose is. Pizza tends to cook a lot better when the toppings aren't piled on."
5. Play around with different pizza sauces
"Purists will hate me for this one, but don't always start with a tomato sauce base and cheese as a default," Pisani said. "A pizza base is like a blank canvas -- you can use just olive oil as a base, or any sauce you can think of.
"Cheese is amazing on pizza but not always essential. Our confit pizza uses confit garlic and fennel, sliced kipfler potatoes and sea salt with fresh fennel tops. It's bursting with flavour and has zero cheese.
6. Keep some things raw
"Not everything needs to be cooked," Pisani said. "Many pizza toppings like roquette, Parmesan cheese and various other vegetables and dairy work just as well being placed on the pizza after it's cooked."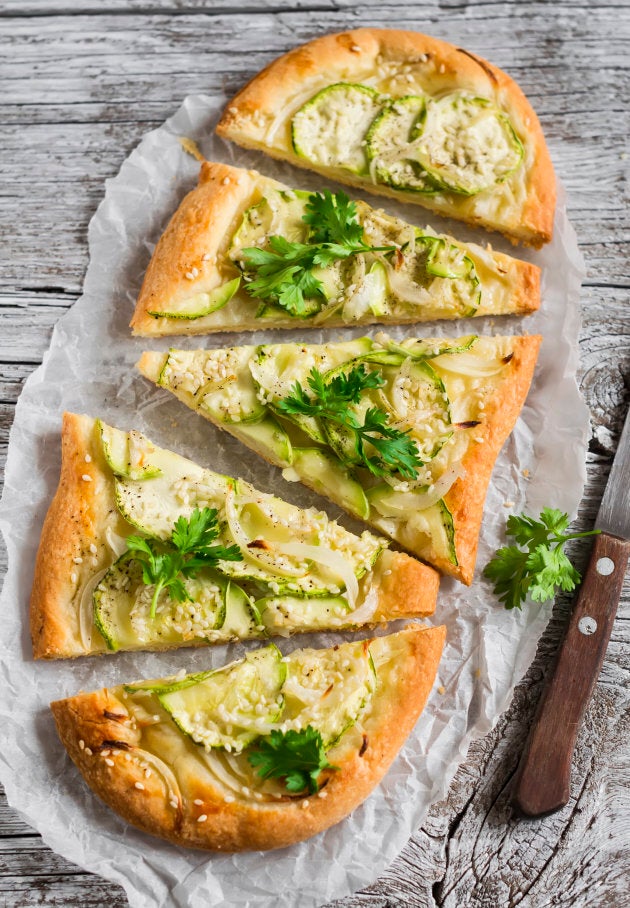 Need some ideas? Try these six delicious pizza toppings.
"Try zalzett (Maltese sausage) or any non-traditional cured meat, rather than plain pork sausage. The world is full of amazing smoked and cured meats from different cuisines," Pisani said.
"Choose confit garlic rather than plain crushed garlic. It takes patience to confit the garlic so typically it will need to be prepared beforehand, but it's easy and is well worth it. The flavour is enhanced immensely, it is easier to spread and won't give you the dreaded garlic breath if you were to use fresh crushed garlic."
If you love onion on pizza, try caramelising onion instead of sticking with plain brown onion.
"This is another topping that takes a bit of time but is well worth it. Caramelised onion isn't the newest trick in the book, but it's seldom used on pizza. It really brings out the sweetness, has a lovely soft texture and adds a whole new flavour dimension to any pizza. It's great for vegetarian pizzas," Pisani said.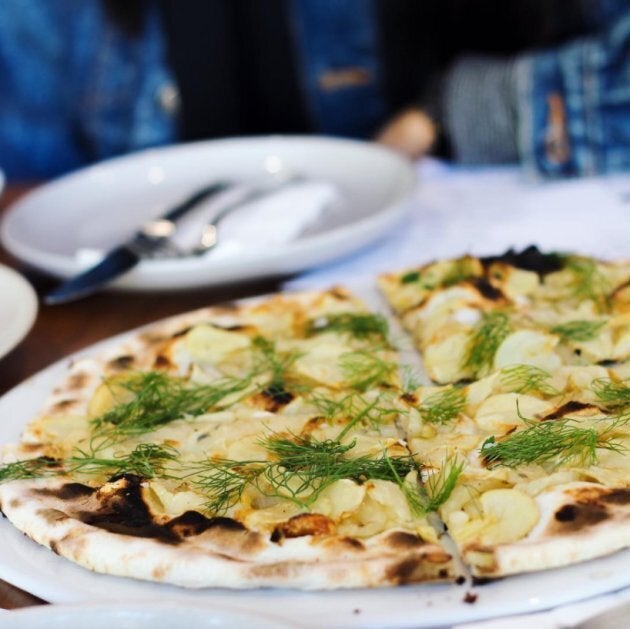 "Basil pesto is common in Italian cuisine and common on pizza. To add a zest of flavour, try making some salsa verde instead. The freshness of parsley and lemon juice bring a great hit of acidity to any pizza and works great with anything spicy or with seafood."
For dessert pizza lovers, aside from the standard Nutella pizza, Pisani suggests using chocolate ganache for extra richness and creaminess.
"Ganache is a great alternative that is quick and easy to knock together, and it's a great foundation for any decadent dessert pizza. Just heat it up and it will spread easily," Pisani said.
"Apple raspberry crumble pizza is also delicious. This one takes a bit of beforehand prep also. We stew the apples and make the crumble mix, place the stewed apples and fresh raspberries on a pizza and cook it half way, then sprinkle the crumble mix over the pizza and put it back in the oven to finish it."