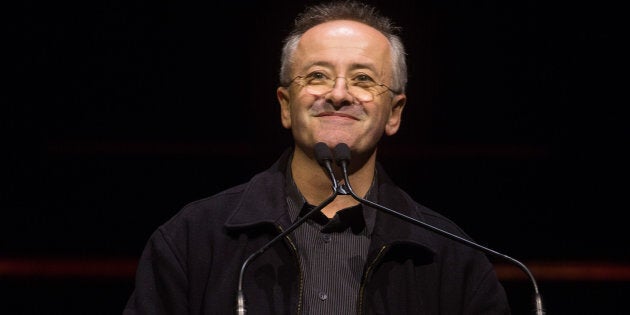 Just two months ago Australian media personality Andrew Denton was diagnosed with advanced heart disease. For the first time since undergoing bypass heart surgery, he's spoken about the importance of living in the moment and how the idea of being a man means talking about feelings and mental health.
The 57-year-old comedian spoke to Adam Garone, the co-founder of the Movember Foundation, in a podcast interview and revealed how he has learnt throughout his career to recognise his triggers for poor mental health.
"When I was younger, I had issues with depression. It wasn't until my 30s that I actually got a diagnosis or even understood what it was," he said.
"There was no real conversation about it. So what I do for my mental health -- what I know now having been through that more than once -- I recognise the triggers and I recognise what puts me back into that position. So, I act on that.
"The triggers are generally if I completely overstress myself and get very run down, that can lead to that depressive sense."
As a result of his triple bypass heart surgery, Denton -- who is also a director of the assisted dying advocacy group Go Gentle Australia -- was forced to step aside in recent months from that organisation and media responsibilities.
Denton began Go Gentle in 2016 after seeing his father, prominent Australia broadcaster, writer and author of 'Breaker Morant' Kit Denton, die slowly and painfully two decades prior from heart failure.
Denton had made it his life's work to lobby for law reform for terminally ill people. And while that brought about a particular level of mental stress, he told Garone that he finds value for his own mental health in "the elemental business of being alive".
"When I was going through very depressive times, one of the things that enabled me to keep stepping forward was to reminding myself of—and this sounds very Hallmark greeting card—but literally of the beauty of a sunset or literally the amazingness of a flower," he said.
"Think, whatever other s--t is happening in the world, how extraordinary to, for however long I'm alive, to be able to experience these miraculous things. That's what I mean about the elemental business of being alive.
"Whether there's a God or not, I don't know. We are a part of the universe, a series of atoms that's coalesced for some reason into this conscious being, and we have the opportunity to experience the amazingness of the physical world."
In the podcast, the television personality also spoke about his father's influence on him when it comes to thinking about masculinity and how he can convey that to his own son, Connor.
And the thing that stood out the most for him? That men from his father's generation simply didn't talk about mental health issues and males from his son's generation are much happier to dive into conversations about feelings.
"I think my dad being of his generation from England, he wasn't raised in a tradition of sharing your feelings. I think intellectually he knew how to do that," he said.
"But I would say that men today -- not across the board -- are much better at having that conversation... than my dad's generation was.
"It's still an issue and it's been great in recent years to see footballers, for example, who are strong masculine role models, start to talk openly about the kind of problems they have. One of the reasons I'm very proud of my son is that I have seen from a young age he's deeply empathetic to his friends and offers himself to be there."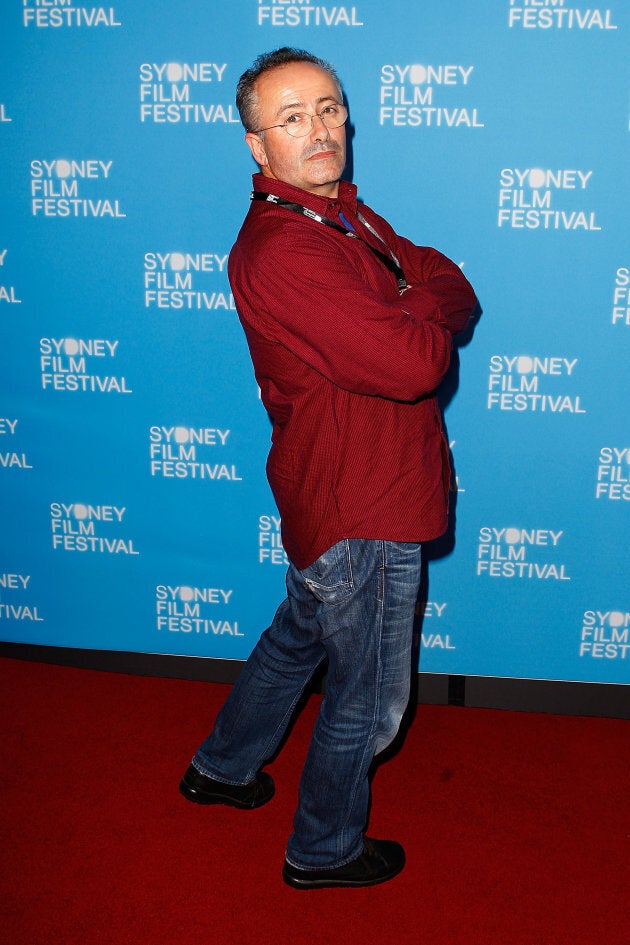 As for his next step into the future, he told Garone that he's looking forward to enjoying life -- even fitting in time for a quick laugh about his possible next career move.
"Look, I always transition [in his career], but for me I have a philosophy that life is the career, not the other way around," he said.
"In fact, when this is done, I'm really looking forward to stepping back out of the square.
"I think male modelling is my next step."
If you need help in a crisis, call Lifeline on 13 11 14. For further information about anxiety or depression contact beyondblue on 1300224636 or talk to your GP, local health professional or someone you trust.