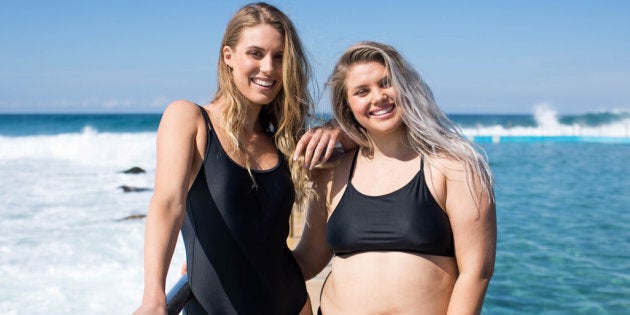 Having Aunt Flo visit when you've planned a day out at the beach is bloody annoying (see what we did there?). Sure, tampons and menstrual cups exist, but some women either can't or don't feel comfortable using them.
Aussie underwear label Modibodi has identified this issue and created a collection of period swimwear to solve this issue.
The brand is well known for its leak-free absorbent knickers used in place of other menstruation products and the same theory applies to the new swim range. Their knickers work by absorbing menstrual flow, with different styles holding either one or two tampons worth of fluid. The clever fabric used absorbs fluid and locks it away so you don't feel damp and the moisture-wicking layer draws sweat and discharge away from the source and fights bacteria.
The swimwear works similarly, like this: the outer fabric has a special treatment that means it is water repellent, this means water is prevented from coming through the swimsuit. The water beads off the fabric and practically dries instantly as you get out of the water, meaning no leaks coming through. Clever, right?!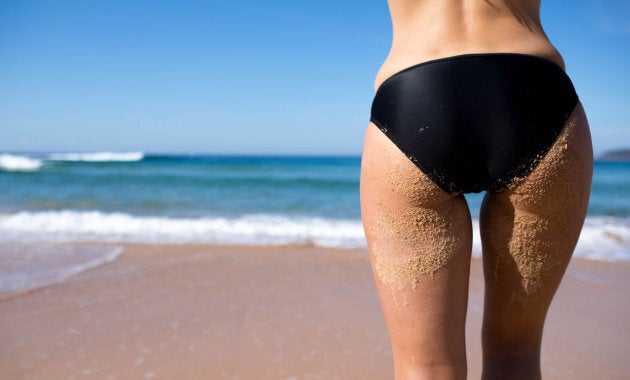 Inside the garment is the gusset that features the patent-pending technology, 'Modifier Swim Technology'. The top layer of the gusset absorbs fluid (holding up to 10ml or one tampon of fluid) from the body and locks it into the inner layer, the inner layer locks fluid and the next layer stops the leak through the garment. The garments are perfect for pelvic floor issues too and are also great for light periods and spotting.
"We are very excited to be launching a revolutionary swimwear range, Kristy Chong, Modibodi Founder said in a brand statement.
"Having launched a line of fashionable, hi-tech underwear successfully into the market, our customers started to ask us for a solution for swimming as 1 in 2 young girls will not swim on her period for fear of a leak. So we did some category research and it became very clear the swimwear industry lacked innovation and there were no other swimsuit brands on the market that could provide protection fused with fashion, so we decided to change that."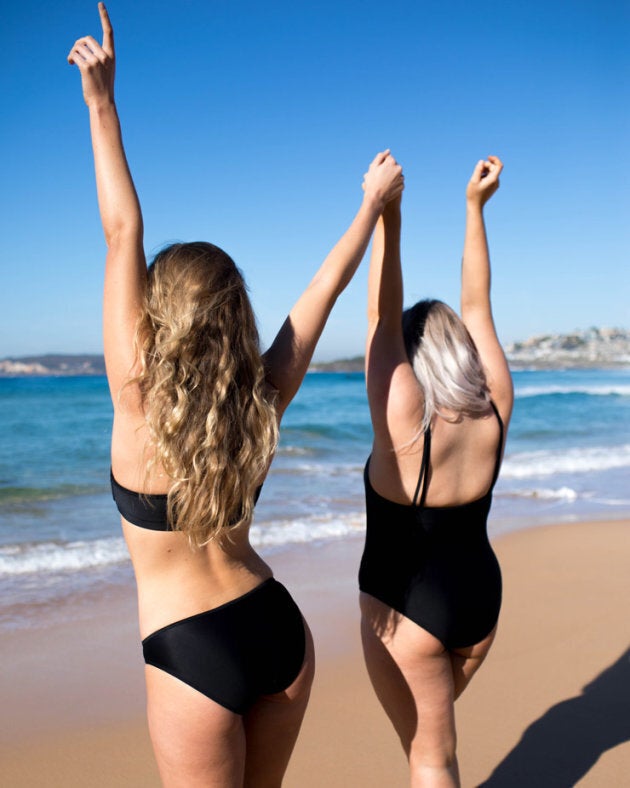 The Modibodi Swim range is available now to pre-order now for 30 days (and you'll get at 20 to 30 percent off future cost).