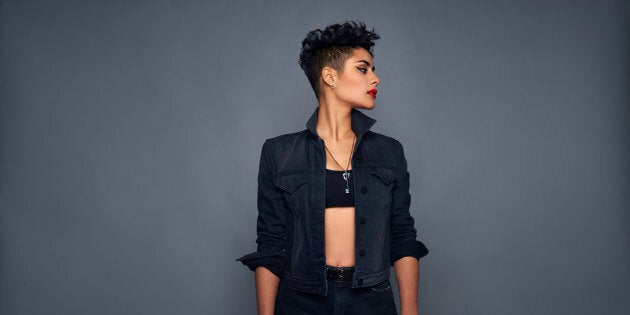 Wollongong hosted the Yours And Owls music festival on the October long weekend, two days of sun, fun and bands just a stone's throw from the beach on the beautiful NSW south coast. HuffPost Australia has visited the festival before, calling it "Australia's coolest small festival", but the "small" tag doesn't exactly fit anymore as the event has expanded to a two-day, four-stage format featuring the likes of The Presets, At The Drive-In, The Preatures, Dune Rats and an impressive lineup of Australia's biggest musical acts.
2017 was the festival's biggest and most impressive iteration yet, but the weekend was tinged with a slightly more serious flavour this time around. Yours And Owls landed on the same weekend as the NRL grand final, and another much-anticipated musical performance -- that of U.S. rapper Macklemore, who was bizarrely the hot topic of the political sphere that week as he prepared to sing his hit song 'Same Love', which promotes marriage equality, in the midst of Australia's own postal survey and debate around same-sex marriage.
Little reminders of the survey were sprinkled all around the festival grounds too, from rainbow-striped drink cups at all the bars, rainbow banners hanging from stalls, a stack of 'Vote Yes' stickers being handed out all over the place, large LCD video screens playing behind bands bearing the same message, and even shout-outs from bands on stage to support the push for marriage equality.
"Fuck homophobia," called Aussie band Holy Holy during their set.
HuffPost Australia caught up with Tim Carroll and Oscar Dawson from the band for our Uncut podcast following their set, where they opened up on their support for the marriage equality reforms which they have talked about often online and during their performances, as well as the furore over the Macklemore performance.
"We did a post on our social media [above] saying something along the lines of 'vote yes,' we said 'fuck homophobia'. A few people in the comments said 'it's not homophobic to vote no, you're not instantly a homophobe' and this is where the challenge arises," Dawson said.
"People say it's not homophobic, I think 'you can say that but I think it is'. It's entirely a phobia. You're afraid. People say 'you are equal but you're just not allowed to get married' and I'm like 'that's the same as not being equal'."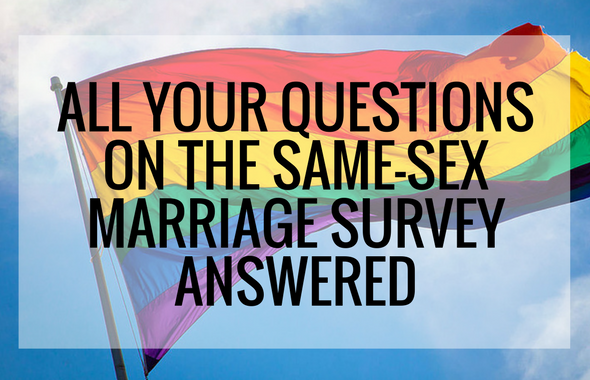 Carroll laughed at immigration minister Peter Dutton's suggestion just days earlier that "presumably two songs should be played, one for gay marriage and one against gay marriage", in response to the Macklemore controversy. Dutton said this should happen to honour "free speech", but Carroll disagreed.
"That's a bit like saying, when there was the decision to give women the vote in Australia, let's have a song against women having the vote. In not all issues is it right to give both sides equal weight. One is a moral absolute, one is on the right side of history and one is not," he said.
"I find it really hard to sympathise with the no vote campaign because I feel like it's really hateful and cold and misinformed and out of this time, out of date, out of step with where we are."
HuffPost Australia also spoke to Sydney singer-songwriter Montaigne -- real name Jessica Cerro -- who also gave us her thoughts on the marriage equality debate. She has been talking to her fans about the marriage push, even raising money for the yes campaign, so we asked if she thought artists felt some responsibility to speak up about important social issues like this.
"I think it's appropriate if the issue is of great concern and interest for the artist. You can't fight every battle. There are a lot of battles I don't fight actively or regularly. My things I think are important are queer right, animal rights, veganism and environmental stewardship," said Montaigne, who told us she identifies as bisexual.
"If you're a queer person, you ought to at least put a message out there saying 'I'm going to vote, what are you going to do?' because that matters."
She said she didn't feel artists had an obligation to speak up if they didn't want to, and understood why some keep their noses out of heated debates.
"Don't just jump on the bandwagon. If you're genuinely invested in whatever it is you're speaking about, great, then you should feel compelled to speak out about it. There are some artists who are a bit more timid and don't want to be attacked for their political views and I totally understand that."
"That's how much I think people should invest in it, if you can and if you care."