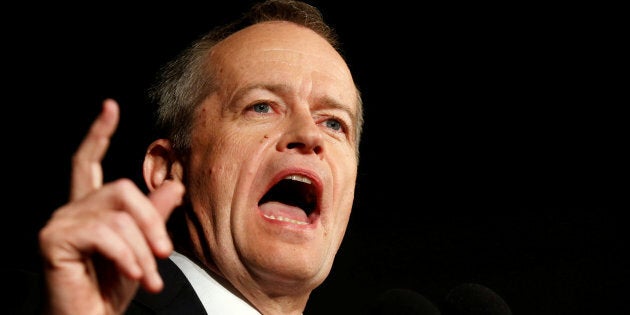 A federal Labor government would inject $1 billion into Australia's ailing manufacturing sector to boost local jobs and help firms compete on the world stage.
Labor leader Bill Shorten formally announced the Australian Manufacturing Future Fund during an impassioned speech to party faithful in Adelaide on Saturday.
Labor said the new fund would support Australian manufacturing firms who wanted to grow their businesses and create jobs, but who were struggling to access private finance.
The big new fund, modelled on the Clean Energy Finance Corporation, could help give firms a boost in blue collar sectors like the auto industry, food manufacturing and metal fabricating, Labor said.
The automotive industry has been battered recently by the shutdown of Holden, Ford and Toyota, including the closure of plants and the loss of thousands of local jobs.
"Labor wants Australia to be a successful advanced manufacturing nation, but we recognise that firms need assistance to modernise and move into high-value production to make them globally competitive," Shorten said in a joint Labor media statement.
"The Australian Manufacturing Future Fund will help our local manufactures grow, innovate, diversify, and develop new opportunities."
The opposition said the fund would especially back investment in advanced manufacturing, engineering and design by partnering with private finance to reduce the perceived risk in innovative projects.
"Reducing that risk will make these projects more attractive to lenders of private capital," Shorten added.
"We are backing Australian manufacturing and Australian jobs."
Australian Industry Group CEO Innes Willox welcomed the proposed changes, saying Australia's financial system currently under-catered for innovative businesses.
Willox said the reforms would support the "tremendous strengths" of the nation's manufacturing sector.
"The measures announced today are an important recognition of the potential for the creation of exciting and enduring jobs, new export opportunities and new domestic business capabilities in Australian manufacturing," he said in a statement.