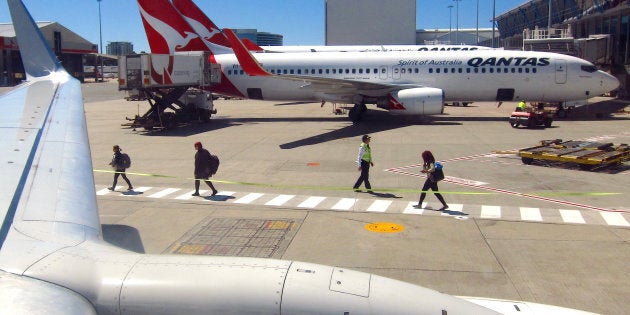 A Qantas plane has collided with a catering truck on the tarmac of Sydney airport.
The Boeing 737 was due to depart from Kingsford Smith airport on Saturday night when it collided at low speed with the truck.
Melbourne-bound flight QF467 was reversing from its gate when the incident occurred.
A Qantas spokesperson told HuffPost Australia that there were no injuries to passengers or the driver of the catering truck.
"Engineers are currently inspecting the aircraft and passengers have been accommodated on the next available services," the spokesperson said.
The plane's right-wing tip received minor damage due to the crash, Qantas said.