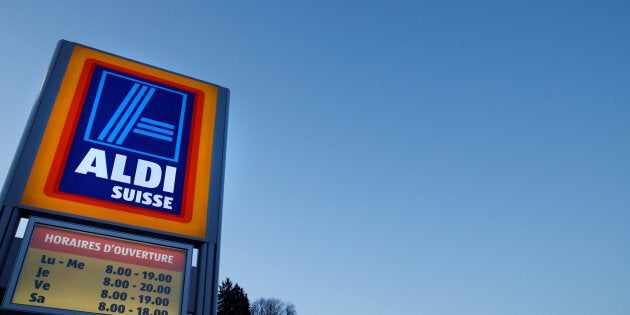 The smartphone will be available in both space grey and silver, and has a 12-month warranty.
And it's good timing: the iPhone 6 is no longer being sold by Apple, with the company phasing out the model as they announce the new iPhone 8 and iPhone X.
But if you're getting excited already -- hold on. In a statement supplied to 9Finance, an Aldi spokesperson said that there was some delays with delivery of the product.
"Due to delivery issues the iPhone 6 will not be on sale this weekend in NSW, WA, SA and some QLD stores. It will however be on sale on the 24 October. Stores are able to take names until close of business Sunday if customers would like to wait for their stock to arrive. Therefore, customers can still order the phone."
On first glance, the product seems well-valued. Online phone store Kogan is selling their iPhone 6 for $529, as is Dick Smith.
Aldi's 'Special Buys' catalogues are infamous for causing lines and crowds at their stores for certain products.
When the global discount supermarket advertised a $199 electronic ride-on car for children, it sold out in some stores in less than 30 seconds.
Sydney's Chatswood store sold out of an advertised $99 Fabric Accent Arm Chair within 20 seconds when it was featured in the 'Special Buys' catalogue.
Aldi now includes a disclaimer in their catalogues under certain products, saying:
"Please note stocks are limited and will vary between stores. Despite our careful planning, we apologise if selected items may sell out on the first day due to unexpected high demand".