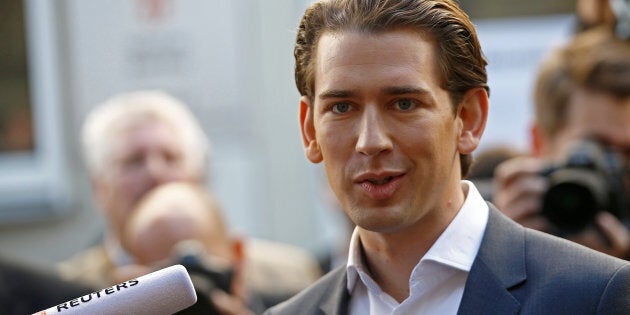 Reuters -- Young conservative star Sebastian Kurz is on track to become Austria's next leader, projections of Sunday's parliamentary election result showed, but his party is far short of a majority and likely to seek a coalition with the resurgent far right.
By taking a hard line on immigration that left little daylight between him and the far-right Freedom Party (FPO), 31-year old Foreign Minister Kurz managed to propel his People's Party to first place and draw some support away from an FPO buoyed by Europe's migration crisis.
Both parties increased their share of the vote from the last parliamentary election in 2013, marking a sharp shift to the right. Chancellor Christian Kern's Social Democrats were in a close race with the FPO for second place.
"It is our task to work with all others for our country," Kurz told his supporters, without revealing which way he was leaning on coalition talks.
Austria, a wealthy country of 8.7 million people that stretches from Slovakia to Switzerland, was a gateway into Germany for more than 1 million people during the migration crisis that began in 2015. Many of them were fleeing war and poverty in the Middle East and elsewhere.
Austria also took in roughly 1 percent of its population in asylum seekers in 2015, one of the highest proportions on the continent. Many voters say the country was overrun.
Kurz's strategy of focusing on that issue appears to have paid off.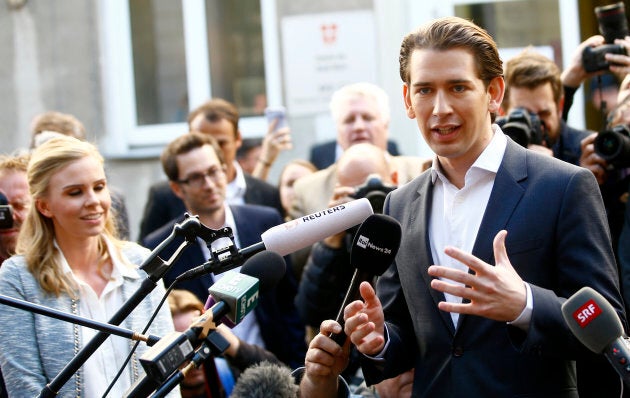 A projection by pollster SORA showed his People's Party (OVP) leading the election race with 31.6 percent of the vote, based on a count of 86.2 percent of non-postal ballots. Current coalition partners the Social Democrats were on 26.9 percent, just ahead of the FPO on 26.0 percent.
The projection had a margin of error of 0.8 percentage points. It will be refreshed and become more precise as more ballots are counted throughout the evening.
Another projection by pollster ARGE Wahlen also showed the OVP in the lead but had the Social Democrats just 0.2 percentage points ahead of the FPO.
(Additional reporting by Michael Shields; Writing by Francois Murphy; Editing by Catherine Evans)