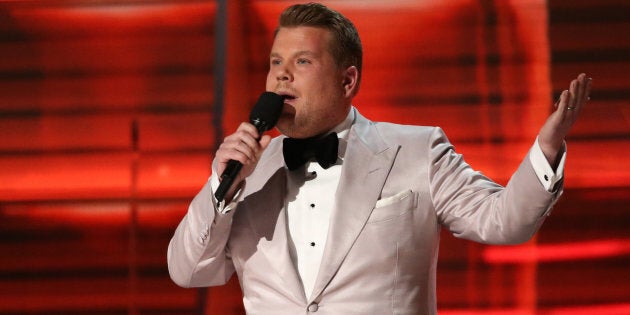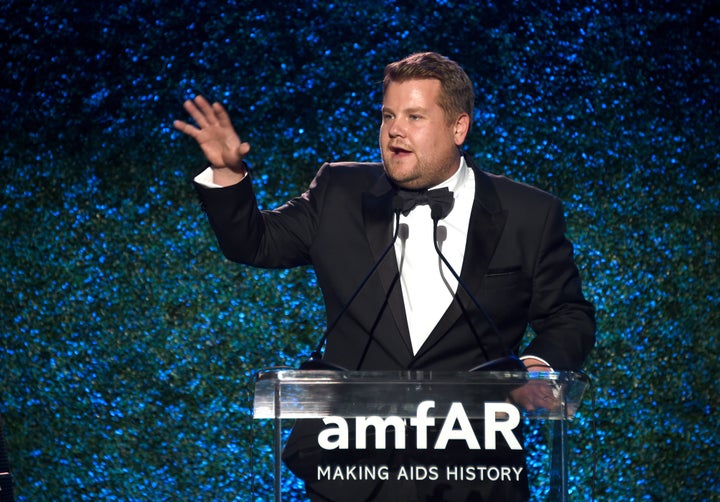 UPDATE: Oct. 16 —
Following backlash to his Harvey Weinstein jokes at the amfAR gala, Corden posted on Twitter to clarify his intentions and apologize.
PREVIOUSLY:
James Corden didn't shy away from the staggering accusations against Hollywood mogul Harvey Weinstein when addressing the crowd at the amfAR gala in Los Angeles on Friday.
"It's a beautiful night here in L.A.," the "Late Late Show" host told his audience, per video circulating on Twitter. "So beautiful, Harvey Weinstein has already asked tonight up to his hotel to give him a massage."
The quip, stemming from stories recounted in bombshell New York Times and New Yorker reports about Weinstein inviting women up to his hotel rooms, garnered more groans than laughs.
"I don't know whether that groan was that you like that joke, or you don't like that joke," Corden said the event that raises money for the group that supports AIDS research. "If you don't like that joke, you should probably leave now."
"It has been weird this week, though, watching Harvey Weinstein in hot water," Corden continued. "Ask any of the women who watched him take a bath, it's weird watching Harvey Weinstein in hot water."
The British comedian also referenced a story from journalist Lauren Sivan, who said Weinstein exposed himself to her and masturbated into a plant in front of her.
Many on Twitter were critical of Corden's bit.
Corden isn't the only entertainer to tackle the Weinstein controversy with comedy — "Saturday Night Live" did do after facing criticism for passing onthe subject matter the week before.
In the show's "Weekend Update" segment, co-anchor Colin Jost responded to news that Weinstein was headed to a rehab facility.
"He doesn't need sex rehab," Jost said. "He needs a specialized facility where there are no women, no contact with the outside world, metal bars and it's a prison."