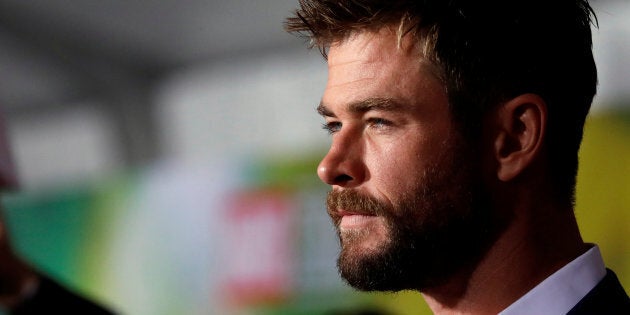 The stars of Hollywood blockbuster Thor: Ragnarok have encouraged the alleged victims of Harvey Weinstein to take legal action and say they hope speaking out will spark a cultural change.
Mark Ruffalo, who plays the Hulk in the Marvel movie sequel, condemned the disgraced movie mogul's alleged behaviour with a string of women and called for legal action during a red carpet appearance for the film's Sydney premiere.
"It's absolutely intolerable. People should be filing criminal complaints against him," Ruffalo said.
"It's a crime what he was doing and the more we make space for women to come out and .... stand up and make space and say it's wrong and protect them when it happens, the quicker this s**t is gonna stop."
Ruffalo is in Australia to promote the third Thor movie in the franchise, which was filmed on Australia's Gold Coast last year and directed by New Zealander Taika Waititi.
The film's star, local boy Chris Hemsworth, was also at the event and said he hoped the allegations of Weinstein's sexual harassment would be a catalyst for change.
"Hopefully it puts a spotlight on the issue, which it is, and hopefully what's socially acceptable and our attitudes change and this kind of thing doesn't occur," Hemsworth said.
"I think this kind of thing occurs in any industry, in any business in any workplace unfortunately and the more we talk about it and expose it then less of it should happen," Hemsworth told AAP.
Foreign Minister Julie Bishop also weighed in on the scandal during a surprise appearance at the premiere, just hours after reiterating her desire for a peaceful resolution to the conflict with North Korea at a press conference in the city.
"Clearly there is a cultural problem in Hollywood and this case has exposed that and I'm hoping that lessons will be learned from it," Ms Bishop told AAP.
"It's a multi-faceted issue and it takes a lot of effort from a whole range of people to change culture, to change attitudes, and I'm confident that that will happen."
Her comments came just weeks after revealing the sexism she faced as the only woman in Tony Abbott's cabinet.