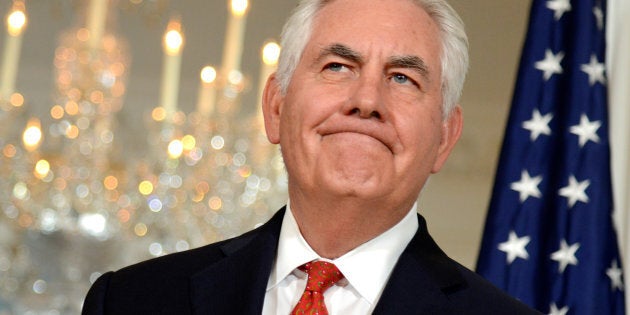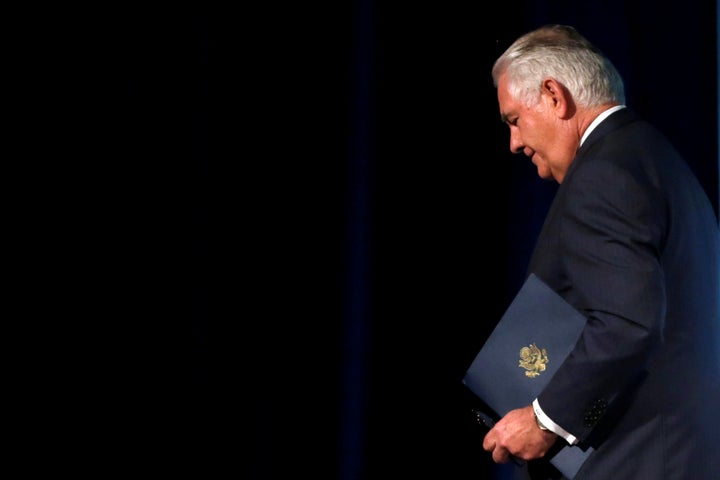 The Trump administration intends to continue diplomatic efforts with North Korea "until the first bomb drops," Secretary of State Rex Tillerson said on Sunday.
Appearing on CNN's "State of the Union," Tillerson raised the specter of a military response, saying that the White House had spent substantial time getting "military preparations ready to go" against North Korea.
But he said such an action targeting the rogue nation, while on the table, would constitute a last resort.
President Donald Trump "has also made clear to me that he wants this solved diplomatically. He's not seeking to go to war," Tillerson said.
He dismissed Trump's recent tweet that his top diplomat was "wasting his time trying to negotiate with Little Rocket Man" (North Korean dictator Kim Jong Un). Trump also tweeted: "Save your energy Rex, we'll do what has to be done!"
Those tweets were widely seen as undercutting Tillerson, who had said the U.S. was seeking a dialogue with North Korea about its missile and nuclear tests.
Trump "has made it clear to me to continue my diplomatic efforts," Tillerson said. "As I have told others, those diplomatic efforts will continue until the first bomb drops."
In an interview with "Fox News Sunday," White House national security adviser H.R. McMaster argued that Trump's tweets denigrating Kim are helping to convey his seriousness, rather than undermining attempts at diplomacy.
"I think what the real danger is in terms of communicating with Kim Jong Un is that if he doesn't understand how serious we are about his behavior and the behavior of the regime," McMaster said. "The president has been very clear on that, and I think that is beneficial to the safety and security of not only the United States but our great allies in South Korea and Japan and the world."