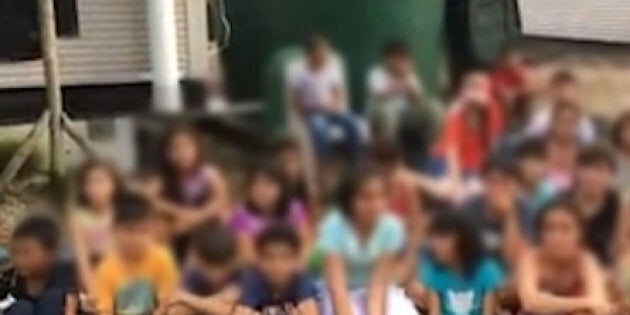 CANBERRA -- Australia has been elected unopposed to the United Nations' Human Rights Council, despite a long and embarrassing record of the UN savaging the government's policies on and treatment of asylum seekers and Indigenous people.
Foreign Minister Julie Bishop said Australia's three-year term on the council, due to begin on January 1, will "provide a unique Indo-Pacific perspective and ensure that the voices of our Pacific neighbours and other small states are heard" in the committee.
"During our term on the Human Rights Council, we will focus on five key areas: gender equality, freedom of expression, good governance and robust democratic institutions, human rights for indigenous peoples and strong national human rights institutions," Bishop said in a statement.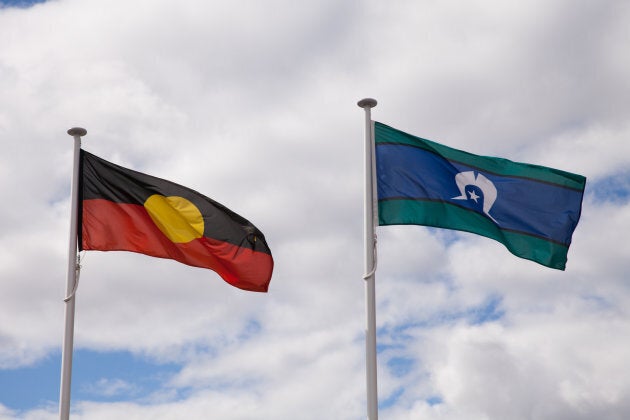 Said it was "concerned that indigenous peoples do not have constitutional recognition and continue to experience high levels of disadvantage across all socioeconomic indicators";
Criticised the "limited progress" of the Closing the Gap strategy;
Criticised the "inadequacy of meaningful consultation with indigenous peoples in programmes and policies that affect them";
Cited financial cuts to the National Congress of Australia's First Peoples other indigenous programmes and organisations;
And criticised the "insufficient" consultation with Indigenous people in developing policies around development of northern Australia and approval of projects on traditional Indigenous lands.
Australia will join Afghanistan, Angola, Chile, the Democratic Republic of the Congo, Mexico, Nepal, Nigeria, Pakistan, Peru, Qatar, Senegal, Slovakia, Spain and Ukraine as new members of the council.
In July, the U.N.'s High Commissioner for Refugees took the unprecedented step of directly slamming the government over the deal to "swap" refugees on Manus Island and Nauru for refugees from the United States, saying parts of the policy were "contrary to the fundamental principles of family unity and refugee protection, and to common decency" and that "offshore processing has had a hugely detrimental impact."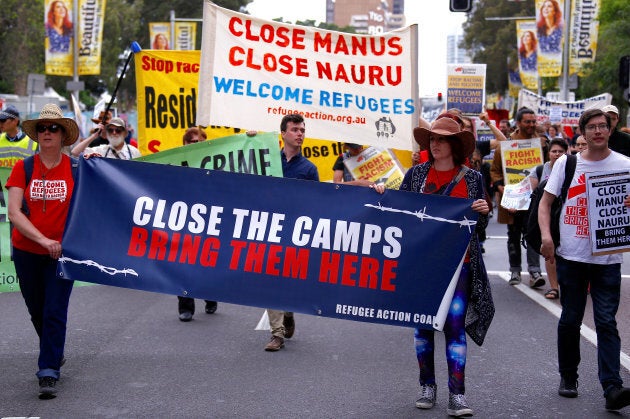 Just a month earlier, the Committee on Economic, Social and Cultural Rights said in its report that it was "alarmed" by treatment of asylum seekers, and called for the halting of offshore processing, the closure of all offshore processing centres, and for asylum seekers in those centres to be brought to Australia. Needless to say, this request was ignored by the government.
At various times in the recent past, various organs of the United Nations have slammed Australia's treatment of asylum seekers and policies of offshore processing and detention "dire and untenable", "immensely harmful", as doing "immense damage to physical and mental health", as not meeting "international protection standards for the reception and treatment of asylum-seekers", and even as "torture" (see a full rundown here).
Nevertheless, Australia has now been appointed to the Human Rights Council which Bishop called "the world's peak body for promoting and protecting human rights."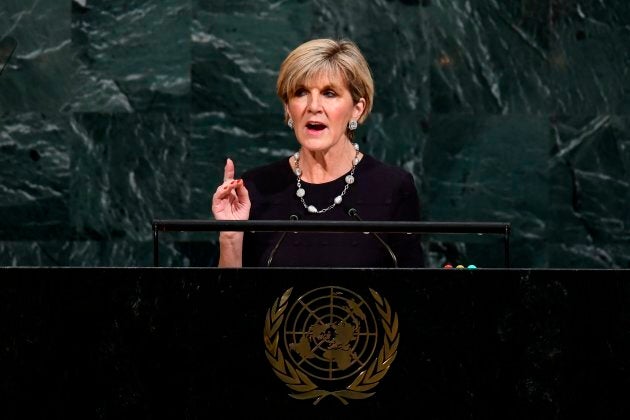 Amnesty International said the appointment meant Australia now had the imperative to "to end its hypocrisy on human rights at home", which it said included an "inherently abusive offshore detention regime" and the administration of "astronomical rates of Indigenous incarceration."
"If we're serious about being a human rights leader we need to lead by example, instead of trampling on the rights of people fleeing persecution and the rights of Aboriginal and Torres Strait Islander people," said Michael Hayworth, campaigns manager at Amnesty International Australia.
"Leadership comes with consistency. We can't say one thing on one hand and give whole hearted commitment to some human rights agendas while carrying out policies of deliberate abuse on the other. It's completely hypocritical."
In a blog for HuffPost Australia last month, Helen Szoke -- Chief Executive of Oxfam Australia and former Federal Race Discrimination Commissioner with the Australian Human Rights Commission -- said Australia needed to seriously shape up its policies before taking a seat on the human rights council.
"Our Constitution still fails to recognise our First Peoples and nor has any Australian government signed a Treaty with them," she wrote.
"Indigenous children are 15 times over-represented in detention centres, and the child mortality rate is double the national average. Aboriginal and Torres Strait Islander peoples still die at least 10 years younger than non-Indigenous Australians."
"According to Oxfam analysis, more than one in five Indigenous households are in Australia's poorest 10 percent of households -- more than twice the rest of Australia. The failure of successive governments to listen to Aboriginal and Torres Strait Islander people is at the heart of this entrenched disadvantage."