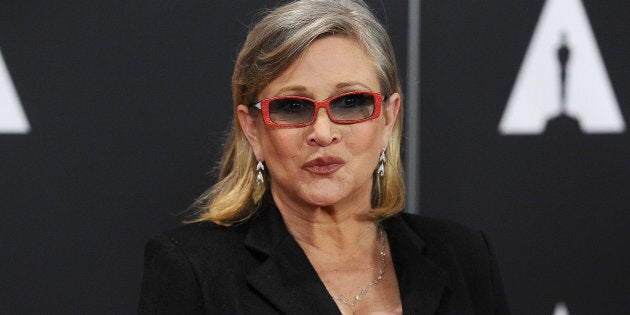 Carrie Fisher's longtime friend, screenwriter, artist and author Heather Ross called into Tucson radio station 94.9 MixFM to speak about her own experience involving an unnamed Hollywood producer.
As Ross explained, "I was under the assumption that meeting this one producer, he was an Oscar-winning producer, there was nothing sexual at all".
"It wasn't anything romantic at all... I felt safe thinking okay I'm not attractive to these people, I'm not looking to become an actress. When it happened, it happened so quickly that I was ashamed of myself. I thought I did something wrong.
"I thought maybe by meeting with him, by having lunch or dinner with him that I was asking for it. So I stayed quiet for years, I didn't want the retribution. I was just some kid from Tucson, and this guy was a high-profile Oscar-winning producer."
Ross described how within two minutes of being in the car with the producer he was on top of her.
"It was so fast that I as thinking there's no way this is happening right now," she said.
After she ran from the car, she spoke to her good friend Carrie Fisher about the experience. Later Fisher was at the Sony offices and let Ross know she had left the producer a gift.
Ross recounted Fisher saying, "I went to his office and personally delivered a Tiffany box wrapped with a white bow".
When Heather asked what was inside Fisher revealed, "It was a cow tongue from Jerry's Famous Deli with a note saying 'If you ever touch my darling Heather or any other woman again, the next delivery will be something of yours in a much smaller box'".
You can listen to Ross' retelling of the whole experience in the clip above.