One terrifying thing about Harvey Weinstein's decades of sexual misconduct are the revelations of the growing list of people who knew about it, or had some inkling, and did nothing.
On Monday British actor Colin Firth expressed his shame for not doing more when actress Sophie Dix told him of "a distressing encounter" with Weinstein in a hotel room more than 25 years ago.
So what steps can or should you take if you or someone you know is being sexually harassed or bullied at work?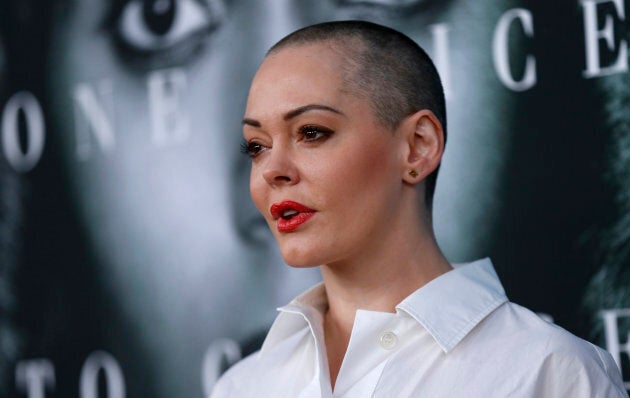 Sexual harassment is against the law in Australia, where the law puts a strong onus on employers to take all reasonable steps to prevent sexual harassment.
Whether an employer has taken those steps will be looked as whether they'll be liable for a person's sexual harassment in the workplace, said Maurice Blackburn Employment lawyer Alana Heffernan.
If you are in a management position and an employee comes to you about being sexually harassed you ought to be raising that further up the chain to human resources. After all if you're the manager, you're also the employer.
Heffernan said the first step is to encourage the person to make a complaint to human resources. If they don't make a complaint to human resources, look at your workplace's policies and consider making a complaint yourself.
You may find that by being silent, you're putting yourself in a position where you're engaging in conduct that breaches certain policies and procedures.Alana Heffernan
"Workplaces now have policies that require people to report misconduct if they see it, or report inappropriate conduct," said Heffernan.
If HR don't act on the complaint, you can take it to the Human Rights Commission who will conduct their own investigation. If that doesn't work you can go to court.
What If You're In The Same Industry, But Not The Same Workplace?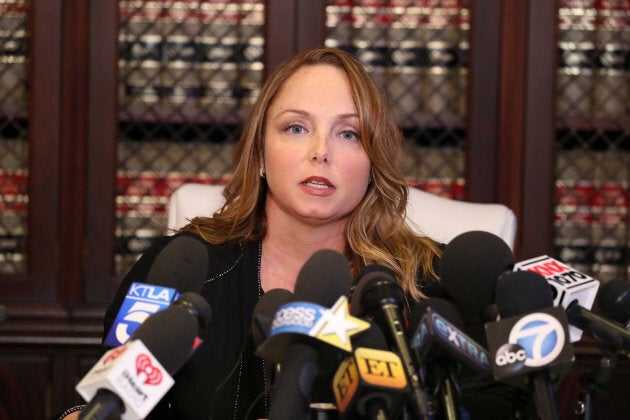 Firth's revelation, the latest in a series of similar public accountings from stars, raises a series of questions about what to do if you know someone is being harassed in both in same workplace as you, or even just the same industry.
Professor Carl Rhodes, who specialises in ethics at UTS Business School, told HuffPost Australia he can understand Firth's guilt and his need to make a public account of it.
"It's half the tale at the moment, he is in a sense accounting for himself," he said.
Should he have done anything? I don't know. That's for his conscience to decide.Carl Rhodes
"Who would he have passed it on to and what would have happened?"
Libby Sander, founder and director of Bond University's Future of Work Project, said it comes back to good values and conscience.
Sander pointed to the variety of avenues available to Australian employees who are being harassed -- such as the Fairwork Ombudsman or the police.
"Of course you would encourage anyone who has been harassed or been discriminated against or certainly who has been a victim of an assault to make the appropriate people in the organisation aware," she said.
"But it's a fine line as well because the person might not want you to do that. But it differs from the mandatory reporting we have for suspected child abuse or neglect. It is a grey area."
In any close industry, colleagues from different workplaces hang out and discuss things.
"It's difficult in that position so you don't want to be perpetuating gossip about other people," said Heffernan.
"It wouldn't be appropriate for you to raise that when the person doesn't even work there any more."
Bullying, discrimination and harassment in the workplace:

Bullying may also be discrimination if it is because of your age, sex, pregnancy, race, disability, sexual orientation, religion or certain other reasons. Sexual harassment and racial hatred are also against the law;
Employers have a legal responsibility under Occupational Health and Safety and anti-discrimination law to provide a safe workplace;
Employers have a duty of care for your health and wellbeing whilst at work. An employer that allows bullying to occur in the workplace is not meeting this responsibility;
Bystanders have a moral responsibility to help create a positive, safe workplace. If someone in your workplace is experiencing harassment or bullying, you can tell them about the steps they can take to solve it.

Source: Human Rights Commission
Weinstein was very, very powerful and could make or break careers -- a radical abuse of power by one person who has abused the power and authority he had.
"I didn't act on what she told me," Firth told the Guardian, referring to Dix's story about a distressing incident with Weinstein.
"It was a long time ago and I don't know if she remembers telling me, but the fact that I had that conversation has come back to haunt me in the light of these revelations. It's the only direct account of this kind of behaviour by Harvey Weinstein that's ever been told to me.
Sexual Harassment in The Australian Media:

Australia was recently given a glimpse of a David and Goliath battle in the form of channel seven reporter Amy Taeuber's pubic dismissal from Channel Seven.

While Seven has strongly denied wrongdoing in Taeuber's dismissal, the issue sparked strong reactions and the ever-present spectre of unequal treatment in the workplace.

"There's a culture of misogyny and bullying at many male-dominated workplace," journalist Tracey Spicer told the HuffPost Australia two weeks ago.

Mates over Merit

48 percent of women respondents have experienced intimidation, abuse or sexual harassment in the workplace;
41 percent have experienced harassment, bullying and trolling on social media;
The Gender Pay Gap in information, media and telecommunications is 23.3 percent.

She highlighted the Mates over Merit report by the Media, Entertainment and Arts Alliance, which revealed harassment as a huge issue Australia's media industry, particularly in commercial radio, television and newspapers.

Describing the incident as a "wake-up call", Spicer said she worried the incident will deter young women from working in male dominated industries.

"We know that the Australian workplace is already gender segregated. And I worry that women will be deterred from speaking out about sexual harassment and abuse, for fear of being sidelined or sacked," she said.
"If you were a victim of this, and were a person who is not in a position of power, what would it take to fight significantly aspiring men like Weinstein if you were an aspiring actress?" said Rhodes.
Filmmaker Michael Moore on Monday called for a world without Weinsteins "to stand against the men who perpetrate this corrosive, criminal behavior, to call them out and shut them down. We can do this. All it takes is the will and the decision to say, 'Enough is enough!'"
But it would be a David and Goliath battle, which many people would choose not to fight -- not because of sense of responsibility but because of the power at play.
"This is an extreme example of the worst kind of masculinity available," Rhodes said.
"It begs the question -- not just of this case -- but to what extent do similar things go on perhaps not as severe, perhaps not even as criminal, but involve this kind of abuse of power in everyday working situation.
"Maybe we can learn from this -- not just the implications of sexual violence, but also for everyday kind of violences that go on in work and in working relationships.
"This is a sign that it doesn't need to be tolerated. And shouldn't be."