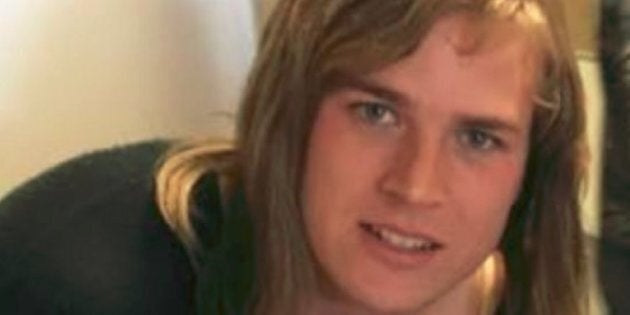 The AFL has denied a bid on Tuesday by transgender player Hannah Mouncey to play in the 2018 AFL Women's League (AFLW) season after she nominated herself for an upcoming draft.
The provisional decision comes after 27-year-old Mouncey, a former national men's handball player who underwent hormone treatment after the Rio Olympics, played recently in Canberra's Ainslie Tricolours in the local AFL Women's competition -- where she was deemed eligible to play.
Despite this, an AFL statement said that, while she has been left out of the list of potential draft picks for next year's season, she may still be eligible for future seasons.
In assessing Mouncey's bid, it appears the AFL was reluctant to be rushed into a concrete decision on the matter and said that league staff considered relevant information including "the available data on transgender strength, stamina, physique along with the specific nature of the AFLW competition".
"The [AFL] subcommittee's decision took into account the stage of maturity of the AFLW competition, its current player cohort and Ms Mouncey's individual circumstances," the statement said.
"This decision solely relates to Ms Mouncey's nomination for the 2018 AFLW draft and participation in the 2018 AFLW competition.
"Ms Mouncey may nominate for future AFLW drafts and for registration in other Australian Football competitions."
In regards to her physical ability to perform as a woman, Mouncey has previously passed tests used by the International Olympic Committee (IOC) to determine whether she can participate in women's sport.
In order to compete, an athlete must show that their testosterone level is under 10 nanomoles per litre. The AFL has adopted this guideline for their own competition.
With that said, AFL General Manager of inclusion and social policy Tanya Hosch said Mouncey had contributed to a learning process for the AFL when it comes to transgender player policy and reasserted the code's commitment "to equality and inclusion at all levels of the game".
"Hannah's passion for football is undeniable, and I want to thank her and her team for their constructive participation in the decision-making process," she said.
"We acknowledge Hannah's openness and co-operation. She has contributed to a process which will substantially inform the development of the AFL's transgender policy and procedure for future players at the elite level.
"The AFL has made very strong commitments to equality and inclusion at all levels of the game. We recognise that participating in sport has physical, psychological and social benefits and we are committed to making Australian football on every level welcoming to all in our community."
The AFLW draft is this Wednesday October 18.
It remains unclear as to what needs to change for Mouncey to be eligible for the draft in future AFLW seasons. HuffPost Australia has contacted the AFLW for clarification.