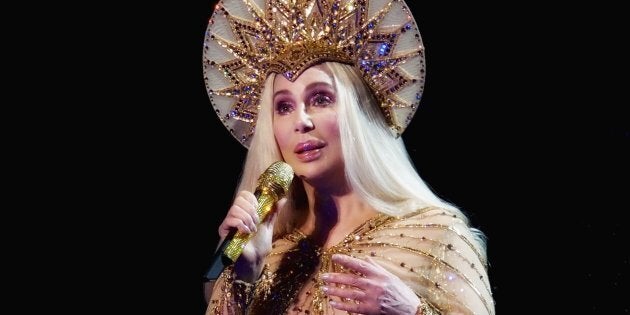 We heard some good news so we thought we'd Cher with you. Get it?
Well it looks like the 71-year-old Oscar winner is heading to the big screen again, this time joining the cast of the 'Mamma Mia' sequel, "Mamma Mia 2: Here We Go Again!'.
Cher joins returning cast members Meryl Streep, Amanda Seyfried, Colin Firth, Pierce Brosnan, Julie Waters and Christine Baranski.
While the plot of the film is being kept under wraps, Lily James has also joined the cast playing a younger version of Meryl Streep's character Donna, so we're guessing there'll be flashbacks ahoy in the ABBA-themed musical romp.
The news of Cher joining the cast was ceremoniously announced like all good things in Cher's life, via her immensely great Twitter feed. A fan asked Cher if the rumours of her move to the musical were true, she replied in true Cher form.
The best thing about Cher's reveal was that she had been giving us hints on Twitter this whole time, it's just that because Cher is so well known for her unhinged and emoji-laden tweets, no one really caught on.
So... that explains why she's been quietly tweeting the lyrics of a certain ABBA song. Though to be fair, it was easy to just think they were the usual kinds of things Cher tweets out in the middle of the night.