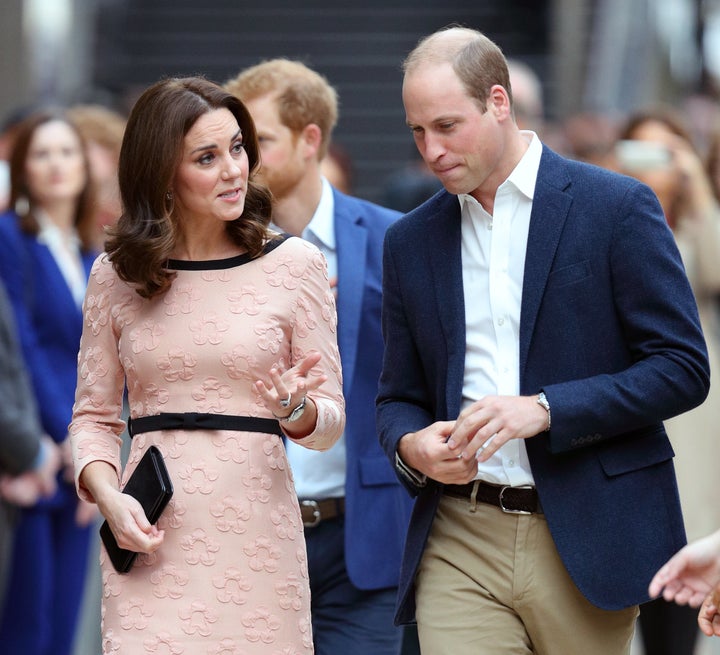 On 10 October, the Duchess made her first public appearance since her pregnancy announcement at a reception at Buckingham Palace to mark World Mental Health Day.
Speaking about her experience with HG, a royal aide said at the time: "The Duchess' condition is improving but she is still suffering from hyperemesis gravidarum. She is delighted to be able to be here tonight."
The Duchess also made an appearance at Paddington station in London on Monday 16 October, which saw her dancing with Paddington Bear.
Since news of the pregnancy broke, people have already been guessing what the royal couple will call their third child.
Alice, Alexandra, Victoria and Arthur were some of the favourites, according to betting company Ladbrokes.
The royal couple are yet to reveal if they are expecting a baby boy or girl.