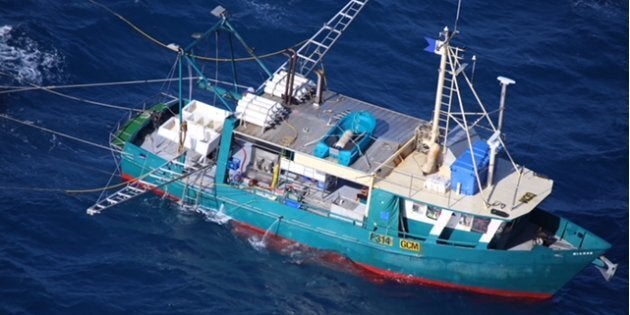 The families of six fisherman are holding onto hope that they might still be alive after their trawler capsized in rough conditions off the Queensland coast on Monday night.
The missing men include experienced skipper Ben Leahy, crew members Eli Tonks and Adam Bidner, and three others, The Courier-Mail reports.
A seventh man, named as Ruben McDornan, survived hours in the water by clinging onto the trawler's hull. He was saved when a couple on a passing vessel heard his screams for help.
Tormented families have gathered together, desperately waiting for news from search crews who are scouring the ocean off the central Queensland town of 1770.
"We can only wait in hope, knowing he is strong and capable, would not panic, or give up," Eli Tonks's mother Jenny Tonks has told The Courier-Mail.
Adam Bidner's mother Kay Bidner said: "Right now, we're just together as a family and we're praying."
The parents of skipper Ben Leahy have travelled to 1770 as the search continues.
Authorities say they'll keep looking for the men until all hope for their survival has been lost, with an air and sea search resuming on Wednesday.
The men, mostly from the Cairns area, were below deck when their sea cucumber trawler capsized near Middle Island, off 1770.
The rescue of Ruben McDornan by a passing boat has been described as sheer luck. He suffered only minor injuries, but it's been reported he heard the screams of his trapped crew mates from inside the belly of the overturned trawler.