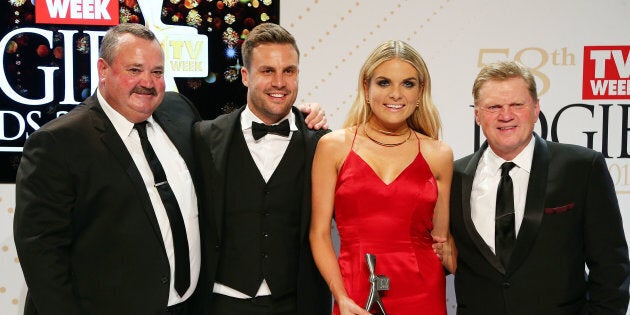 The age of the boofhead might just be over. The world awaits a slicker, younger era of The NRL Footy Show -- or whatever they choose to rebrand it as -- after the shock news that long running host Paul Vautin has been kicked off.
Vautin, 58, was one of the original Footy Show co-hosts. The former Manly, Queensland and Australia forward never had what you'd call a face made for television, and to his credit, he was always the first to make light of his own appearance.
"Fatty", as he was known, really was the most unlikely TV star in history. He was the guy more likely to be running a benefit gig at an RSL club nowhere near you. But his jovial, good-natured manner, and locker room sense of humour endeared him to fans over the years. Eleven Logies in a 24-year run mean something.
Vautin was never a provocateur like the AFL Footy Show's Sam Newman. His sexism was more a gentle old school nudge and wink than Newman's overt and often disgusting attacks on women. In fact, his subtlety might even have led to his downfall.
Newman's shock value is a huge part of the reason why people tune in to the AFL Footy Show in the AFL states. It's the car crash you simply have to watch. Vautin had schlock value but not shock value. And in the end, you sense that Channel 9 execs thought he was well, just a bit old school.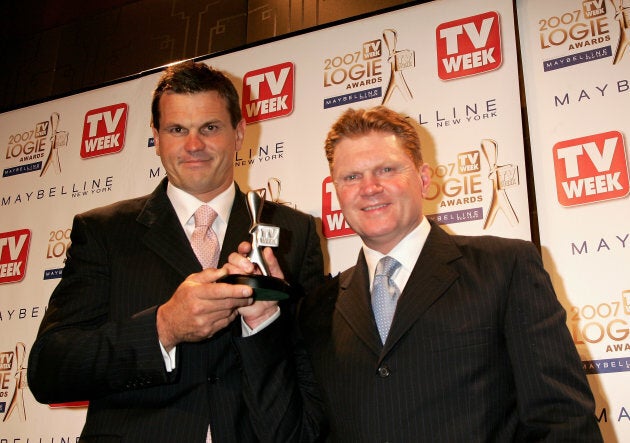 We don't know exactly what they were thinking, nor whether the show will be axed entirely or merely rebooted and rebranded. All we know, as Fairfax media reported, is that Footy Show executive producer Glenn Pallister told Vautin -- who is currently holidaying in the U.S. and has made no statement -- that the show would cease to exist in its current format, and that his services were no longer required.
This also appears to be the end of the Footy Show career of Darryl Brohman, Vautin's off-contract contemporary, and another who brings a gentle, yesteryear charm which has its appeal, but which, in all likelihood, doesn't quite cut it with younger audiences.
"I would think the show is gone," Brohman told Sydney radio station 2GB on Tuesday afternoon.
"Personally I don't know if Fatty's gone that they can call it 'The Footy Show'.
"I think we're all realistic enough to realise there's always a use-by date for everyone in television and I'm realistic enough to know I've had a pretty good run. I'm not bitter at all."
Brohman said it was likely that Erin Molan will continue as host of the new or revamped show. Beau Ryan, the 32-year-old former player known for his controversial street vox pops, and whose appeal is strong with female and younger viewers, may also retain his gig.
"It's that sort of show, y'know?" Vautin once quipped after accidentally farting while on the panel (it's all in the clip below).
But it won't be that sort of show anymore. The Footy Show's ratings have dipped as low as 80,000 after reaching nearly 400,000 per episode in its heyday, so something had to give.
Vautin has a year to serve on his Nine contract, which he will likely serve in the commentary box. But he will be missed from this format. Like other figures in Australian sporting life -- think Lleyton Hewitt -- he started as a figure who many found obnoxious -- but mellowed over the years to the point where he became highly likeable.
But since when does likeable cut it in television?