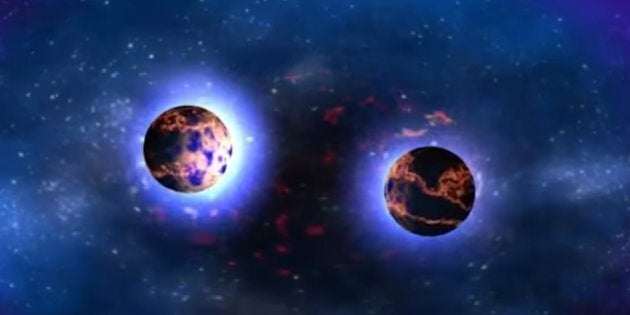 It was 11pm when PhD candidate Dougal Dobie's phone lit up with the news he'd been waiting for. The message came from his supervisor and another colleague who were in the U.S. -- the waves were coming.
The next morning, another message lit up Dobie's phone.
"I got a text about seven or eight in the morning saying 'hey we have got telescope time, this is what has happened, check your emails and get over to the CSIRO as quickly as possible," Dobie told HuffPost Australia.
Dobie did as he was instructed and frantically left home, racing to the CSIRO-run telescope in Narrabri.
"It was frantic, and I knew we had telescope time. I just needed to make sure I was there, you know, to be there," Dobie said.
Dobie was rushing to work to be part of world-first science that will change our understanding of the solar system.
Back in August, NASA scientists detected light tied to a gravitational wave event and it was Australian scientists who confirmed this.
"It was fairly out of the blue. So we knew LIGO has been observing for a few months -- but this is the first detection -- so it was unexpected. It was more hoping that something could happen rather than expecting," Dobie explained
"We were fairly lucky that my supervisor and one of my other colleagues were over in the U.S. where as most of the people [in Australia] were fast asleep. So they spent most of the day monitoring over there and counting down until they could contact us and contact the people that run the telescope."
We tend to do a pretty good job in science in Australia and this just once again shows that we are at the forefront."
This unexpected event proved Albert Einstein's theory that gravitational waves exist and it was also the first time that there was an event powerful enough to register.
Dobie says that he doesn't really know what sparked his interest in looking for Radio Transients when he chose his broader PhD topic. Radio Transients are objects that omit radio waves that appear, disappear and change, and the waves detected in August are just one example of this kind of wave.
When he started his PhD in March 2017, Dobie was aware of the possibility of these gravitational waves being detected, and so took a gamble, and focused a little more on this star collision.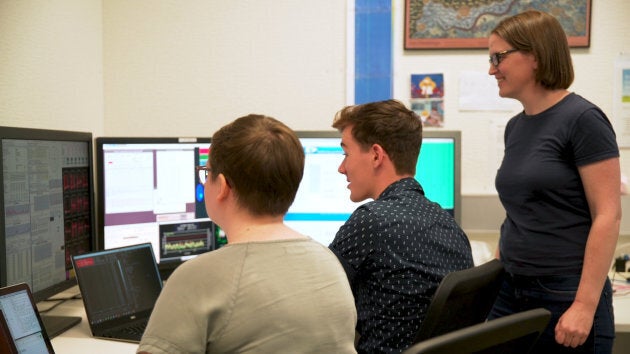 '"It was sort just a hoping -- I would love to be included if this does happen -- so I sort of have been waiting I guess, for something like this to happen but it was getting to the point where we were sort of thinking well, they [the U.S. team] haven't sent anything through, they haven't found anything yet, should we maybe think about altering what I am working on, but thankfully we found this and it has all kicked off," Dobie explained.
"It was definitely high risk, high reward, I guess."
With a full four years a research ahead of him, Dobie told HuffPost Australia that one of the most exciting things about the discovery is that Australian scientists have the chance to work on international collaboration projects.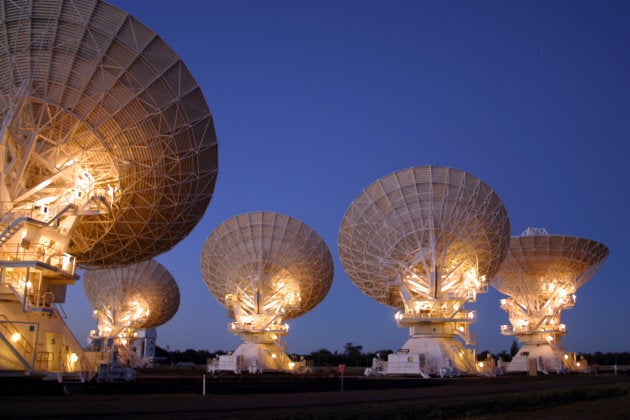 "One of the most exciting things is the follow up of this event with telescopes has just been absolutely massive. It is around 90 telescopes, I think, world wide on every continent on earth, even Antarctica and in space as well," he said.
"They have all pointed themselves at this event and sort of tired to get some kind of information about that, so the fact that we can collaborate like that and cooperate and work as a huge global team is kind of exciting."
"We tend to do a pretty good job in science in Australia and this just once again shows that we are at the forefront."