Wedding crashers are usually frowned upon, unless they're cute and fluffy, it seems.
A stray dog recently gained two loving owners when he strolled into a wedding uninvited.
The pup, now named Snoop, gatecrashed the wedding of Marília and Matheus Pieroni, who had moved their outdoor wedding indoors due to stormy weather.
Snoop walked down the aisle in the middle of the ceremony and soon made himself at home, even snuggling down on Marília's veil.
Brazil-based photographer Felipe Paludetto was on hand to capture the hilarious moment.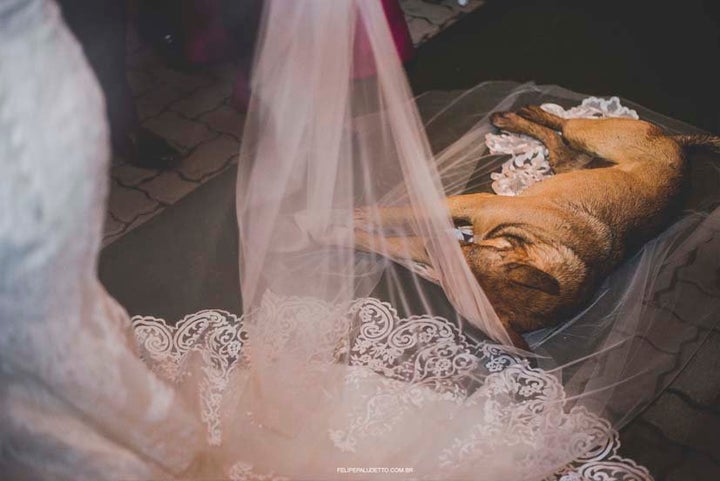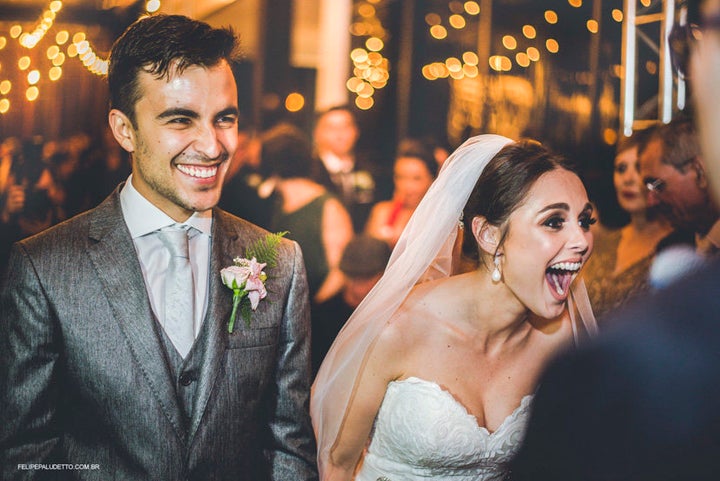 After winning the hearts of the wedding guests, Snoop unexpectedely disappeared after the ceremony.
But the newlyweds decided their first act as husband and wife would be to track down the pooch and give him a loving home.
A week later a local resident made them aware of the dog's whereabouts and the couple fulfilled their promise.
Speaking to The Dodo, Marília said Snoop is settling in just fine.
"He came home and I showered him," she said.
"He played a lot, ate, drank water. He is very happy and slept super good the first night. We're all very happy."
We hope the three of them have a long and happy future together.