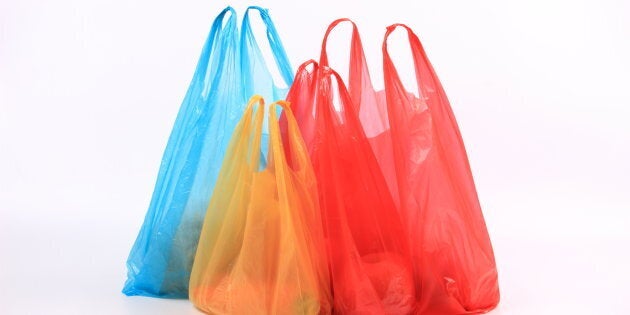 Responding to mounting pressure in light of a Change.org petition launched by Channel Ten's 'The Project' in April in collaboration with Clean Up Australia, Andrews said he has finally been convinced to make the move -- which he said is important for Victoria's "waterways, for landfill [and] for waste management".
"I have been convinced by ['The Project's] advocacy over such a consistent amount of time to announce... that Victoria will ban single-use plastic bags," he said.
"We know this is really important for the environment, particularly for our waterways, for landfill, for waste management.
"The Minister for the Environment [Lily D'Ambrosio] will have more to say about that tomorrow and we will get this done as quickly as we can."
As of this year, South Australia, Tasmania, the Northern Territory and the ACT all have bans on plastic bags in place, with Queensland set to join them in 2018. In light of this, the original petition challenged Western Australia's Premier Mark McGowan, NSW Premier Gladys Berejiklian and Andrews to match those states in banning the bags.
In September, McGowan became the first of the trio to take up the challenge and announce a ban on plastic bags after being convinced by letters sent to him from young Western Australian students.
"I've always had the view we should get rid of more plastics and clearly young people support it and I had a lot of letters from kids from local schools who are very supportive," he said at the time.
"It is good for the environment, it saves marine life and wildlife. I am a strong conservationist so anything that does that, has my support."
According to Clean Up Australia, Australians dispose of an estimated 4 billion plastic bags, or more than 20,000 tonnes of plastic waste, each year. Only three percent of these are recycled, with the rest finding their way into the environment or landfill.
Both McGowan's and Andrews' announcements also come after Australia's two biggest supermarket giants, Woolworth and Coles, both announced plans in July to phase out single-use plastic bags over the next twelve months.
And so the focus now turns to Berejiklian to see whether she will match her interstate counterparts in signing her name to a statewide ban on plastic bags in NSW -- Australia's most populous state.
Correction: An earlier version of this story stated that Australians dispose of 4 million plastic bags a year. This is in fact 4 billion.