Nobody puts fire safety in a corner.
Firefighters at Kent Fire and Rescue Service (KFRS) in South East England have released a new public service announcement encouraging people to test their smoke alarm weekly.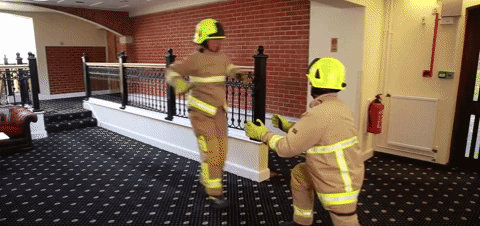 Recreating what is arguably one of the most iconic film scenes of all time, two brave firefighters took on the roles of Baby and Johnny to urge people to keep having the time of their lives.
Here's the original if you want to compare.