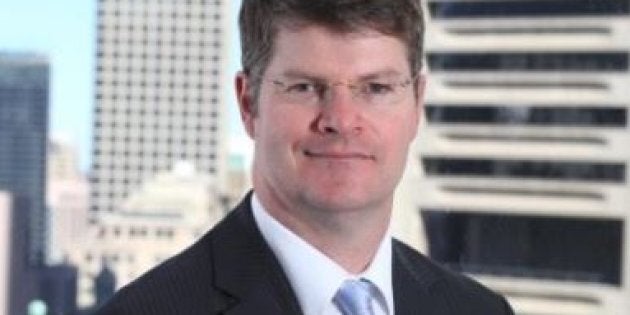 As news broke of the government's decision to ditch the proposed Clean Energy Target (CET) and adopt instead the hastily cobbled-together "National Energy Guarantee" (NEG), one man reacted more angrily than most.
Energy Finance Analyst Tim Buckley, from the Institute for Energy Economics and Financial Analysis (IEEFA), went on Sky News and voiced strongly worded opposition to the plan.
"I don't think you do it on the fly in the space of a day," he said of a government initiative which he claimed "was only made up this week".
"Ridiculous," he said of the plan. "Anything to support coal, at any cost."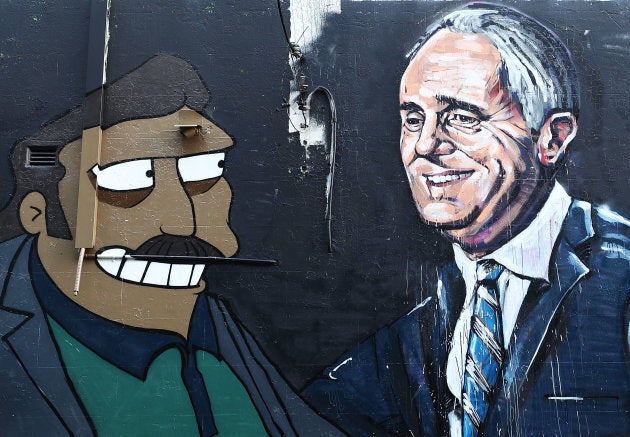 Buckley was not the only energy industry analyst to give the NEG quite the tongue-lashing.
"Uncertainty, rising prices and rising pollution will continue if the Government tries to prop up old technologies," said senior energy industry executive and Climate Councillor Andrew Stock.
"All the experts agree that the energy system of the future will be based on renewable power backed by storage. Any policy that doubles down on old polluting power at the expense of clean energy is a barrier to progress."
HuffPost Australia contacted Tim Buckley to run some of the key points of the National Energy Guarantee past him, and to find out why he (and other energy industry analysts -- some of whom have ties to the renewables sector) are so angry about it.
Wait, before we continue, what is the National Energy Guarantee again?

The NEG is the government's alternative plan (announced earlier this week) to adopting the Clean Energy Target proposed by its own chief scientist Alan Finkel.
The CET would have provided incentives and/or subsidies to invest in new low emissions electricity generation projects (as in, renewable energy). Those will no longer be put in place.
Essentially, the NEG requires energy retailers to use a percentage of electricity from "dispatchable sources". That means they must source power from things like coal, gas, batteries and pumped hydro.
Renewables will still be part of the mix. Energy companies must also source some of their power from clean sources, in line with our Paris Agreement commitments. Resources Minister Josh Frydenberg said 28 to 36 percent of energy will be sourced from renewables by 2030.
But overall, this is not a plan which encourages investment in the renewables sector, and which tethers the Australian energy market to coal, even in the face of old coal-fired power stations shutting down.
HuffPost Australia: OK Tim, let's start at the beginning. In abandoning the CET, the government is effectively saying renewable energy simply can't do the job that fossil fuels can do, and that only coal can provide the baseload grunt underpinning the system. Is this true?
Tim Buckley: Baseload is a term which was 100 percent relevant 10 years ago. It is is out of date now and is an excuse for why we need to subsidise coal. Baseload is no longer relevant because demand and supply are more flexible. This is what AEMO [the The Australian Energy Market Operator] is saying and what the Chinese government and other governments are saying. A grid is stronger when it is diversified.
HuffPost Australia: But both Prime Minister Malcolm Turnbull and Resources Minister Josh Frydenberg repeatedly said on Tuesday that only their new plan provides true "reliability".
Tim Buckley: The government is fixated with reliability as an excuse to prop up the coal-fired power industry even more than it's already been propped up through 50 years of massive subsidies. The government is throwing misinformation. When did you last have a blackout? Our network is gold-plated to allow grid reliability, especially in Sydney and Melbourne.
HuffPost Australia: What about "affordability", which is another term Turnbull and Frydenberg have repeated many times this week. Is renewable energy more expensive?
Tim Buckley: No, that is not true. Wind is now cheaper than new coal or gas, and solar is at least at parity. The price of wind and solar is dropping every year.
HuffPost Australia: We often hear that the government's reluctance to subsidise or incentivise renewables has left investors running scared of committing to the sector. Are there really Australian investors out there busting to invest in renewables?
Tim Buckley: We have the fourth largest superannuation pool in the world. It is 2 trillion dollars and growing, and it is looking for industries of the future that are sensible and commercially viable. Anyone investing in thermal power could assume to maximise profits in the near term because they know the world has to deal with climate change in the medium to long term.
HuffPost Australia: And if they can't invest here...
Tim Buckley: They are going offshore instead.
HuffPost Australia: We know that banks are increasingly reluctant to fund massive new coal projects like Adani's proposed Carmichael mine. But will they fund renewable energy?
Tim Buckley: The banks are there to make money, and that's why they are moving. They know that the policy is changing in China, in Europe, in Korea, in America, in Indonesia and they don't want to be facing a cliff [by committing to redundant coal projects] when inevitably we get sensible energy policy here.
The five biggest American banks have in the last three months committed $575 billion in lending to renewable projects, and no one is forcing them to do it. CommBank here has committed $20 billion, and it's roughly the same size as the American banks. In many ways, [renewable energy projects] are the perfect asset -- long duration and low risk.