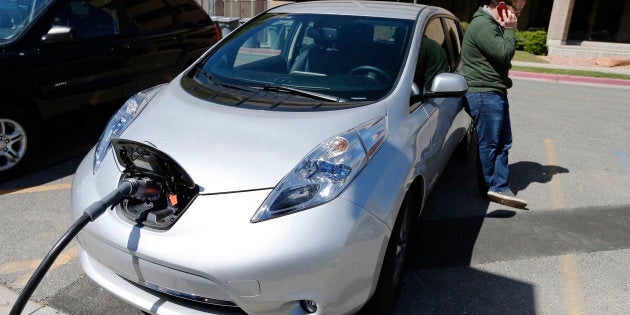 The Australian car manufacturing industry is coming to a close and the final petrol-fuelled vehicles made locally are coming off the production line on Friday. That poses a huge problem for the future of Aussies on the road, according to a new report.
The closure of the last Holden factory in the country will mean new cars bought in Australia will all be foreign-made imports. That leaves drivers looking to buy new cars in the hands of companies such as Volvo, Jaguar Land Rover, Volkswagen, BMW, General Motors and Ford who have committed to transitioning to electric car production between 2019 and 2025.
The joint report from the NRMA and the Electric Vehicle Council released on Wednesday outlined the lack of infrastructural and economic support Australia currently has for electric cars and pushed the need for a governmental response.
Essentially, it puts Australia's unpreparedness down to a national lack of fast-charging ports for vehicles on long-distance drives as well as low buyer interest due to the current costliness of electric cars.
When it comes to the current popularity of electric cars, here's the picture -- More than 750,000 thousand of the vehicles were sold globally in 2016, mainly due to their cheap running costs and low maintenance requirements.

Without local car production, most -- if not all -- of the vehicles coming into Australia will soon be electric and the country just isn't up to scratch yet to support them.

The majority of Australia's publicly-usable charging infrastructure is dependent on AC units that require electric cars to be parked and plugged in for an hour or more.
Further to that, there are only 47 of the faster-charging DC units on roads spread across the country designed for long distance driving -- and 18 of them are limited to people with electric cars built by Tesla.
As for costs -- 16 different electric vehicle models currently available for purchase in Australia -- 13 of them are priced at more than $60,000 -- making them unaffordable to most drivers.
With that said, NRMA chairman Kyle Loades told HuffPost Australia the report outlines measures for the Federal government to ready the country for a boom in electric cars that will make them appear a more popular option for consumers.
"The future of Australian vehicles is 100 percent electric cars. The fact that Australia is an importer of vehicles bought in other countries means that it's out of our control -- electric cars around the world are coming, and coming to Australia in a rate of knots," he said.
"Right now, Australia is unprepared for a significant increase in electric cars.
"The first [step needed] is providing incentives to encourage purchasers to buy electric cars. The second one is putting the electric fast charging stations in place to underpin growth -- We know that people are very nervous when they aren't there right now because the concern is 'what happens if it runs flat?' Thirdly, we need to abolish the luxury car tax."
As it currently stands, the Luxury Car Tax is a measure affecting most Australians looking to buy an electric car because it imposes a 33 percent tax rate on cars deemed to be over a particular threshold. This year, that threshold is at $65,094 or $75,526 for fuel-efficient cars -- making most available electric models eligible.
Behyad Jafari, the CEO of the Electric Vehicle Council who partnered on the report, told HuffPost Australia the findings represent the need for the government to send a message to Australians that it supports the move to electric cars, especially due to the benefits the vehicles can bring to the country.
"There is a reason why governments [around the world] are intervening to transition fleets from petrol and diesel to electric," he said.
"It's one of the more efficient ways to reduce emissions. That includes improvements to air quality and recognising that this is a new technology that is continuing to get more efficient and is growing around the world.
"The largest role here is for the Federal government to send an ambiguous message to consumers and industry that it supports this transition to electric vehicles. That means providing incentives or tax exemptions for the purchase of electric vehicles and having a nationally coordinated plan for the transition of our road fleet."
He also said that due to Australia's access to the mineral resources needed to go into electric vehicle batteries, the transition could actually pose a positive opportunity for Australians in terms of jobs.
"For Australia, particularly given that we have a wealth of the resources that go into the batteries, we have the potential to unlock billions of dollars in investment and jobs in transitioning the industry," he said.
"We actually have more to gain than anyone else in transitioning to electric vehicles. We no longer have a role to play in the old car manufacturing industry but we certainly do in the new one."
So is it all as doomy and gloomy as the report suggests? Christopher Jones, the national secretary of not-for-profit group the Australian Electric Vehicle Association, believes in part that it is but in others, the focus is slightly askew.
Jones told HuffPost Australia that while the report's findings are correct in that Australia is under-prepared for a wave of electric vehicles to be imported, the charging infrastructure isn't the biggest issue.
"I think there's a common misconception that we need lots of charging infrastructure and, whilst more of it will be a good thing, it's like number three on the list of priorities," he said.
"The funny thing is that the vast majority of the driving community won't need [charging ports] most of the time. It's not like we need one on every street corner like we have petrol stations because the bulk of your charging will be done at home overnight.
"Availability -- simply being able to access vehicles to buy -- is our biggest impediment right now. It's quite frustrating that if you want to buy an electric vehicle you have to buy a vehicle worth $120,000 or more."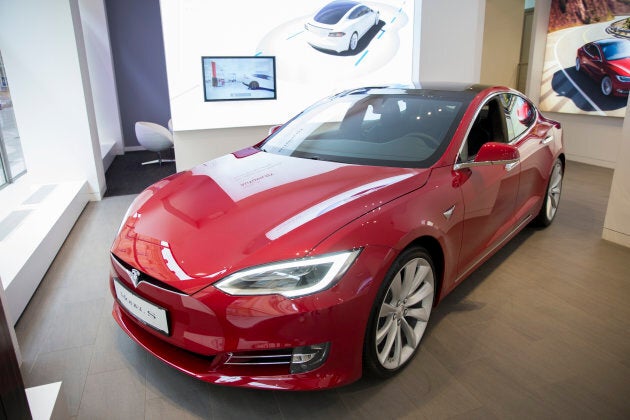 He also believes that the prices of electric vehicles in Australia, while they are currently high, are dropping and will continue to drop provided the government supports the transition and a wider range of models can become available around the country -- creating manufacturer competition.
"[Prices are] going down as more cars get sold and manufacturers are more confident about ramping up their production of their vehicles in Australia," he said.
"The main reason an electric car costs a lot of money is because the size of the battery, the bigger the battery the more it'll cost. People in Australia have said they want longer range electric vehicles, which means a higher price. A higher price won't be too off-putting for too long.
"Even the economic hard-heads like Tesla are suggesting they'll reach price parity by about 2019 so you're going to get equivalent car options -- petrol or electric -- for the same kind of money."
And as for the idea that electric cars need electricity to charge, and therefore Aussies' bills are set to go up because of this boom? Jones said Australians will see an increase, but only because their petrol costs will go down.
"Cars run on electricity and electricity costs money, so yes people will see their bills go up but only because their fuel bill is going down. The fears that too many electric vehicles charging off the grid will damage it are very much overblown," he said.
"I think energy retailers and the networks will be encouraging people to be smart about [what time of the day] you charge and that's very easily managed.
"If people are charging at 5pm on a hot summer's day [as opposed to overnight] -- you'll just pay more for it."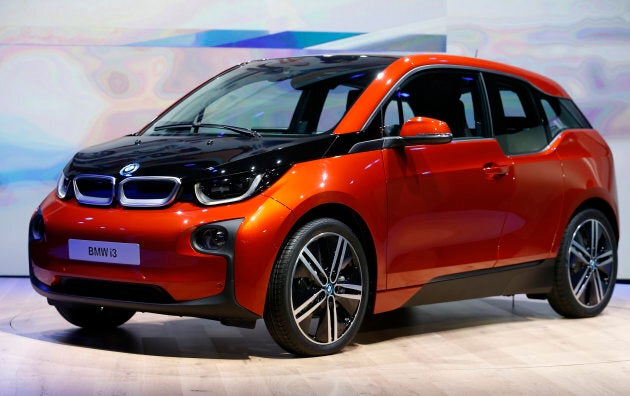 A spokesperson for the Department of Infrastructure and Regional Development said in a statement provided to HuffPost Australia that work is being done both federally and in states to support the national transition to electric cars.
"At the federal level, the Turnbull Government has a range of measures in place to incentivise the uptake of electric and other low emissions vehicles, including investment by the Clean Energy Finance Corporation and the Australian Renewable Energy Agency," the statement said.
"The Government has recently announced that through the Clean Energy Finance Corporation, it is supporting a $100 million asset finance program to encourage Australians to make the switch to electric vehicles, plug-in hybrid electric vehicles and a range of eligible equipment."
So when should Australian drivers expect to be using nothing other than electric cars?
"I think we can expect to see every new vehicle sold in Australia being a plug-in vehicle by 2025. There's going to be that many options available to people," Jones said.
"It's quite likely that by 2030 half the fleet may well be electric."