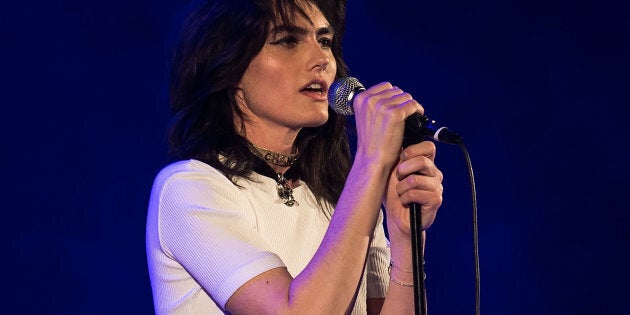 Isabella Manfredi, the frontwoman of Sydney band The Preatures, has shared her experiences of sexual harassment in the music industry including being groped by executives and invited to bathe with the head of a music label in New York.
The Sydney singer-songwriter felt compelled to share her experiences after the allegations of sexual assault made by many women in the film industry about Hollywood movie mogul Harvey Weinstein.
"My heart has been breaking for all the women who have had to deal with Harvey Weinstein's total degradation of their talent, drive and worth as artists and human beings over the course of his career," Manfredi posted on her Instagram page.
"Of course this sickness is not confined to the film industry. Perhaps the greatest clarity this unfolding story has given me is some perspective on my own experiences in the myusic (sic) industry, mostly in, but not confined to, America."
Manfredi says the head of a New York indie label praised the band and their songwriting, invited Manfredi to a business dinner and despite knowing she had a boyfriend, made an inappropriate suggestion.
"Later, in a cab on our way to the next venue with another friend of his, he suggested we go back to my hotel and have a bath together.
"When I refused, politely and then firmly, he said my band was a joke. The gig we'd played at Rough Trade was mediocre. He snickered to his friend," she wrote.
The musician also detailed other experiences she suffered, including a "touchy feely" US booking agent who had to be reprimanded by the men in her band for his inappropriate behaviour towards her.
She also recounts how during a corporate gig in Las Vegas she was groped by several executives who put their hands up her dress while posing for a photo with the band.
Manfredi said she shared the stories to try and stop the behaviour being accepted in the entertainment industry.
"I don't want the next generation of women coming up in the music industry to face this kind of morally ambiguous, second-guess-yourself crap. It's not on," she wrote.