Australian radio personality Dave Hughes says he asked his bosses for a pay cut to ensure that he and his female co-host make the same amount of money.
Fans are now praising Hughes for being a "real man leaning in," but he's been quick to point out that his co-host is the "real hero."
The story began in March, on International Women's Day, when Hughes' longtime co-host, Kate Langbroek, announced on air that she made significantly less than he did. "This is heavy hitting. I found out last year that you get paid 40 percent more than I do for doing this show," she said at the time.
Hughes, who claimed not to know about the pay difference, was "audibly stunned" by the reveal, reported News Corp Australia. "I had no idea what we get paid. Now I feel terrible," he said.
"You don't need to feel terrible," Langbroek replied. "It wasn't your fault that you were born with two oranges in a string bag."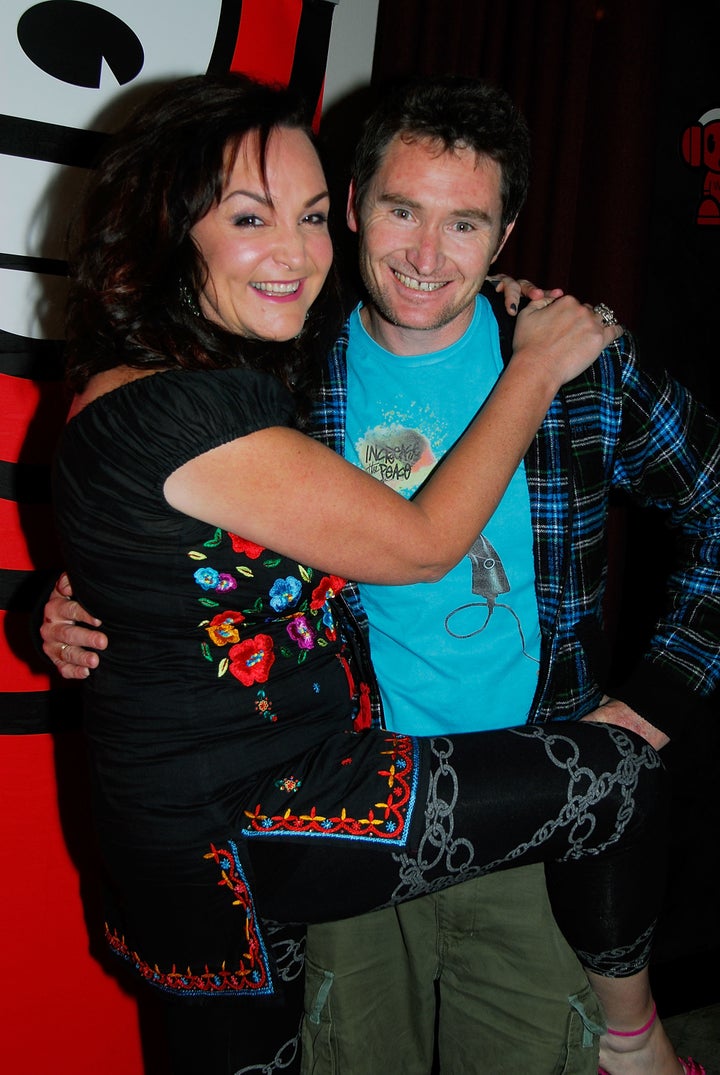 After learning about the pay gap, Langbroek says she immediately went to her bosses at the radio station KIIS Network to discuss increasing her salary to match Hughes'.
Management complied with her request, increasing her salary for the rest of 2016. However, according to News Corp, Hughes' salary for 2017 had already been "locked in" ― and for undisclosed reasons, Langbroek's pay was not increased to match it.
Learning this, Hughes said he decided to request a pay cut so he'd be making the same amount as his co-host.
"Fair's fair," he wrote on Twitter.
Hughes and Langbroek, who are set to join a new radio station in 2018, told News Corp they've negotiated with their new employer to ensure they'll be making the same amount when they start at their new gig. They added that they'll be discussing their salaries going forward to ensure that parity is always achieved.
People on social media were in a tizzy on Wednesday after news of Hughes' decision went viral.
But Hughes emphasized that Langbroek deserved the bulk of the praise, for knowing "her worth" and demanding it.
He added that Langbroek would have quit the show if the pay inequality had continued, and he "did not want that." The duo have been working together since at least 2001.
Earlier this year, actress Emma Stone said that some of her male co-stars in Hollywood had chosen to take pay cuts so she'd get the same pay as them.
"In my career so far, I've needed my male co-stars to take a pay cut so that I may have parity with them," she told Out magazine. "And that's something they do for me because they feel it's what's right and fair."
Stone added that "selflessly" taking a pay cut may sometimes be necessary to challenge the status quo.
"If my male co-star, who has a higher quote than me but believes we are equal, takes a pay cut so that I can match him, that changes my quote in the future and changes my life," she said. "It's not about, 'Women are this and men are that.' It is, 'We are all the same, we are all equal, we all deserve the same respect and the same rights.'"
In the U.S., women on average are paid 80 percent of what men are paid for equal work. For women of color, however, the wage gap is even greater ― 60 percent for black women and 55 percent for Latino women.