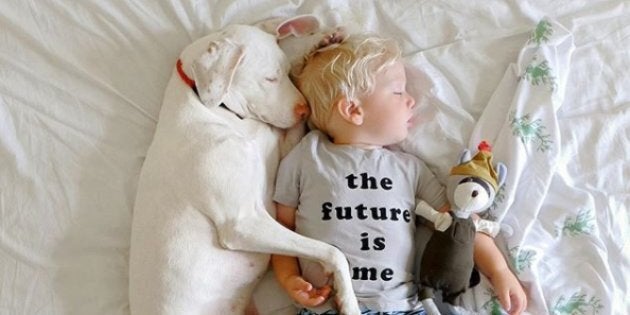 English Pointer Nora was abused in her old life -- so much so that she is now often afraid of people.
But when Elizabeth Spence took her in from a shelter, the dog formed an unlikely bond with Spence's 11-month-old bub Archie.
And the results are beautiful.
Spence told The Dodo that the relationship was only possible because of how "laid-back" Archie is.
"If Archie is having a bath, Nora is lying on the bath mat waiting for him to get out," Spence said. "If I'm nursing him she wants up on my lap, too. If he's going through my cupboards throwing all the dishes on the floor, she'll be there cheering him on."
Sometimes, Nora feels comfortable enough to go and play with one of Spence's five other foster pets, or two other children.