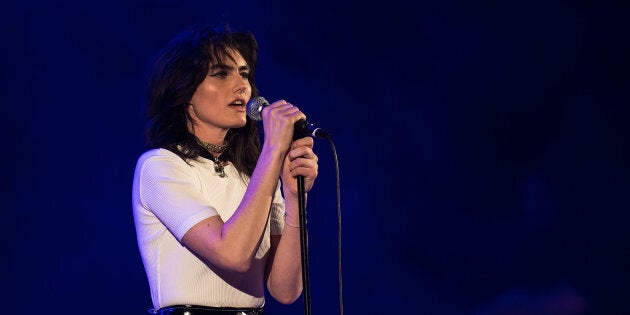 The Preatures frontwoman Isabella Manfredi has followed up on her viral Instagram post by telling the ABC that "hundreds" had replied to her with stories about their own sexual harassment.
"I gave an email out, I did the post for other girls and women to get in touch to share their story and it has been just overwhelming," the singer told the ABC, "Hundreds of emails from women, in the industry, fans, and... you know, the stories are haunting and sad but it is also affirming. You are having your reality affirmed because this is something we do not talk about."
The singer made waves when she wrote on Instagram earlier in the week that her heart had been "breaking for all the women who have had to deal with Harvey Weinstein's total degradation of their talent, drive and worth as artists and human beings".
The post stressed that this behaviour was not just isolated to the film industry -- it existed in music, too. Manfredi then shared some of the experiences she had faced over the years as a young woman in the music industry.
"There was the touchy feely US booking agent whose behaviour became so inappropriate that the boys told our manager to keep him away from me (I felt embarrassed to do this myself)."
"Or the head honcho who, when meeting the band, looked me up and down and licked his lips before turning to the guys to shake hands and talk 'business' (we were all stunned)".
At the bottom of a second post she wrote an email address -- isabellametoo@gmail.com -- and asked readers to share their stories with her.
Asked why she decided to speak out, Manfredi said that she was "inspired" by those who have stood up against figures in Hollywood.
"These are women at the top of their game, really professional, hard working, very well respected -- and it is comforting and affirming to know that women in positions like that are not immune," Manfredi said.
"We are all, in some part, part of the scene of cultural silence and that is a really sad thing, and that is when it becomes really hard to make changes."