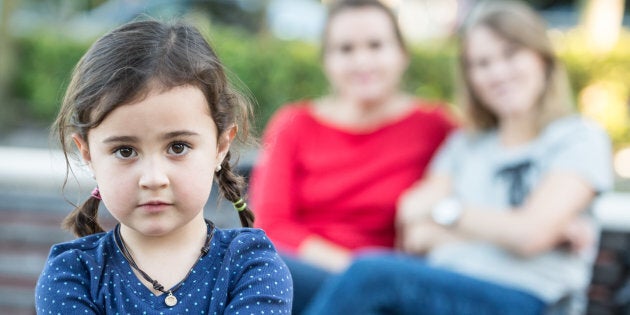 It is discrimination and not having LGBTQ parents which threatens the well-being of young Australians with same-sex parents, a large group of Australia's top paediatricians have concluded.
In a paper published Monday in the Medical Journal of Australia, 13 senior paediatricians and adolescent health experts slammed the "devaluing and discriminatory" messages being disseminated by some elements of the 'no' campaign, who argue that legalising same-sex marriage puts the children of same-sex couples at risk.
The authors reviewed more than two decades of research from Australia and overseas and found that "children raised in same-sex parented families do as well emotionally, socially and educationally as children raised by heterosexual couple parents".
From a scientific point of view, you can't challenge these findings."
One of the review's authors is Professor Frank Oberklaid, an internationally recognised researcher and the Foundation Director of the Centre for Community Child Health at The Royal Children's Hospital.
He told HuffPost Australia he hopes the review will stop 'no' campaigners claiming that having same-sex parents is damaging to the health and wellbeing of children.
"We hope that it will put an end to these sorts of claims because they're founded on opinion, they're founded on ideology, they're not founded on current research," he said.
"We don't want to get involved in politics, we don't want to get involved in opinion or taking sides. We're interested in what works for children, what benefits children and what harms children, and the very strong conclusion from the research is that the children of same-gender parents turn out to be absolutely fine.
"The research is robust and methodologically sound and the conclusions aren't grey -- the conclusions are clearly black and white. This is not opinion.
"From a scientific point of view, you can't challenge these findings."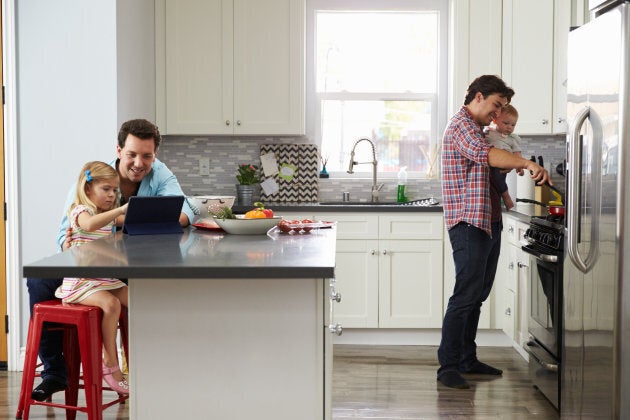 Among the research analysed by the paediatricians was a paper published by Columbia Law School earlier this year reviewing 79 studies on the well-being of same-sex parented children.
It concluded that there is "an overwhelming scholarly consensus, based on over three decades of peer-reviewed research, that having a gay or lesbian parent does not harm children".
Another review, conducted in 2010, looked at 33 studies on same-sex parented children and found that the gender or sexuality of parents did not adversely affect children's behaviour, attachment security or how they did at school.
Some of the research even indicated that the children of same-sex parents may fare better than other kids, being more psychologically adjusted and showing greater open-mindedness towards sexual, gender and family diversity -- although these findings weren't conclusive.
However, the paper's authors also issued a stark warning about the effects of recent negative campaigning on the LGBTQ community.
"Children and adolescents of same-sex parents are doing well, despite the discrimination their families endure. This will not continue long in the face of hostile debate," they wrote.
"The entire LGBTQ+ community is at risk of harm in the current debate concerning same-sex marriage, and the most vulnerable are children and adolescents."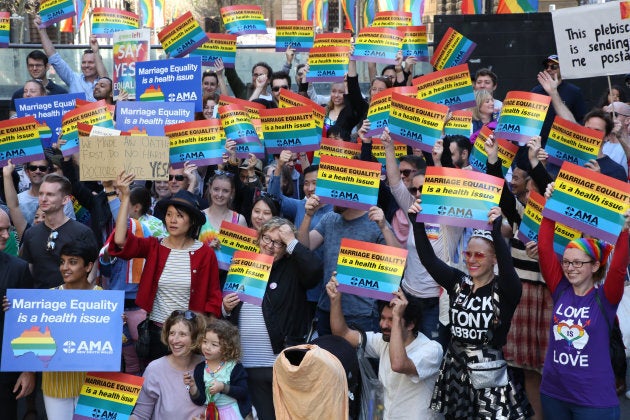 They even went so far as to call on other medical professionals to join the chorus of condemnation of inaccurate campaigning.
"We have a duty of care to all groups in our society, particularly to those who are vulnerable," the joint review read.
"Our duty extends to calling for public statements based on accurate, objective interpretations of the best available evidence, the correction of inaccurate information and efforts to reduce the destructiveness of public debate."
"We need to speak up... Inaction is not an option when harm is the likely result."
It's not the first time that the medical community has spoken out about the damaging effect of a long, heated campaign on vulnerable members of the LGBTQ community, particularly young people.
In an "unprecedented" meeting, the CEOs of top mental health bodies -- including Headspace and the Black Dog Institute -- gathered in Parliament House last week to plead with politicians to take the psychological cost of the postal survey seriously.
As many as 3,000 high-school suicide attempts could be averted each year through a 'yes' vote, Australian mental health organisations estimate.