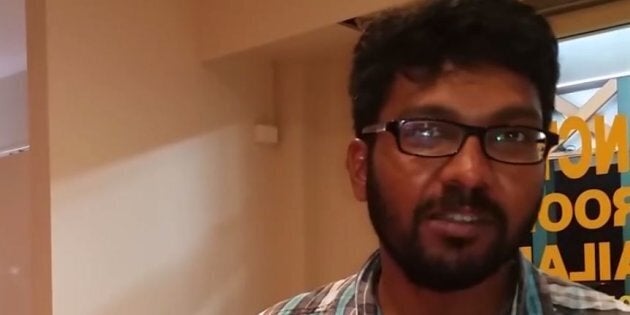 A father of four who was stabbed to death in his Brisbane front yard may have been lured outside when his power supply was cut, with police treating the night attack as targeted.
Restaurant owner Abdul Basith died on the front lawn his Kuraby house just after midnight on Wednesday, with his family still inside.
The murderer attacked in the dark and used a knife or similar weapon to inflict fatal wounds to the 35-year-old.
Neighbours reported hearing two men arrive in a car, shouting, with loud music, in the middle of the night and police are investigating whether the killer tampered with the power supply to get Mr Basith into the yard.
"We don't think there's a random person running through the streets of Brisbane," Detective Superintendent Tony Fleming said.
"There's certainly early indication that there might have been interference with electricity. But we haven't confirmed that yet. Certainly, something took him outside and in the course of whatever interaction he has died."
Mr Basith's wife, who was home at the time of the murder with their children, is traumatised by the incident.
A GoFundMe page has been set up to support the young family by a woman who worked next door to Mr Basith's restaurant.
"I would see both parents working tirelessly, day and night, to provide the best possible future for their children," wrote the page's creator Sapna Agdas Ahmad.
"Abdul Basith tragically lost his life outside his home this morning, leaving four children behind.
"This Go Fund Me page has been set up (for) his four beautiful children, to make their father's dream come true by ensuring a stable future for each and every one of them."
By Wednesday evening $7480 had been donated by 78 people.
Friends have paid tribute on social media, describing Mr Basith as a "good man".
"He's very humble and very helpful. All the time helpful," friend Mohammad Hissam told Fairfax Media.
Friend Abu Amaan wrote on Facebook that Mr Basith "contributed significantly" to Brisbane's Muslim community and had opened a restaurant, Sizza Indian and Middle Eastern, last year.
The apparent murder is not believed to have been motivated by race or religion.
"There's nothing jumping out about his character that would concern us at this stage," Det Fleming said.
As investigations continue, detectives are reviewing CCTV footage from a nearby train line and are seeking any security camera or dashcam footage from around the crime scene in Saint George Street.