Young Huddersfield Town fan Adam Bhana has got to be one of the best, most honest kids in the world.
"I was at the Huddersfield aganst Manchster United match," he wrote to Huddersfield Town Director Sean Jarvis, in almost nearly but not quite perfect spelling.
Young Adam went on to explain that he found a five pound note which he gave to his dad because "we can not keep what is not ours".
He then asked if Jarvis could pass the five pounds through the hands of coach David Wagner to star player Aaron Mooy, because Mooy "played very well and scored" in the weekend's game.
You may recall that Mooy, the 27-year-old Aussie, is a huge part of the reason once lowly Huddersfield is even playing in the Premier League. And now that the unfashionable Yorkshire Club is in the top tier of English football, he's doing everything he can to keep it there.
Prior to last weekend's match against perennial EPL heavyweights Manchester United, Huddersfield had won two and drawn two of its first eight games. Which was an OK start to the year for a team of its stature. But no one seriously thought they'd beat Man U.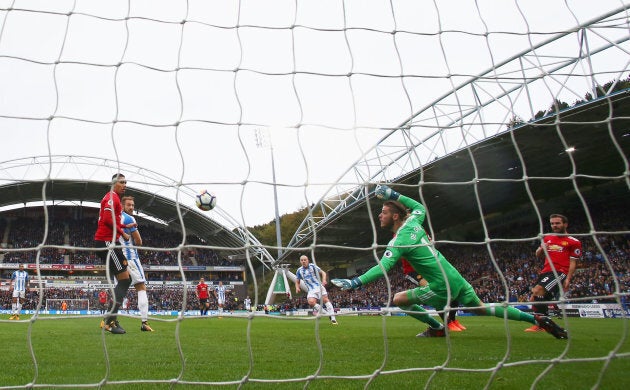 His first goal came after he disposessed a United defender, made a searching run, passed to a teammate, ran beautifully into the box, then drilled home the return pass. It was pure class, and set the tone as the "The Terriers", as Huddersfield are known, soon scored again.
United got one back but Huddersfield held on for a famous 2-1 victory. And you know what happened a few days later after young Adam enclosed the five pound note in the letter he sent to Mooy? Mooy responded, that's what.
We eagerly await the meeting between Aaron and Adam, at which point the world's heart is almost certain to melt in a giant, gooey puddle of aaawww.