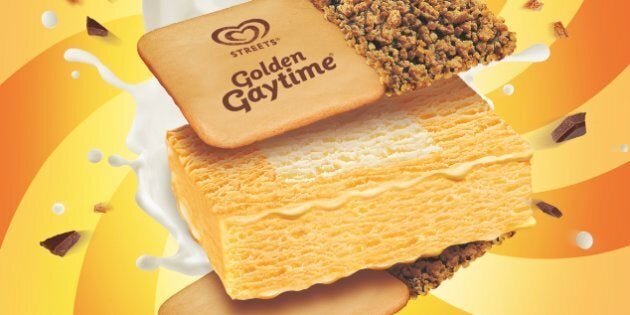 Following many weeks of speculation it's now official. Streets Ice Cream has today confirmed the release of the Golden Gaytime Sanga.
It's like a Gaytime and a Maxibon had a baby, basically.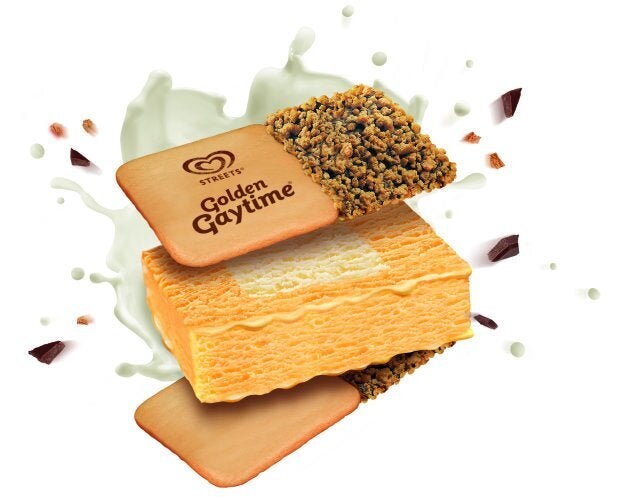 For ice-cream critics out there, here's the breakdown:
No stick. Street's say it's a more streamlined, tactile ice cream. We think tactile is code for it will melt on your fingers but who cares.
Eating versatility. Apparently this the result of a close collaboration between the world's top ice cream engineers. Who knew that was a job?! They say the Sanga can be enjoyed front-to-back, back-to-front or side-to-side. Not only is it reversible, it's bigger too.
Improved crumb technology. A totally redesigned crumb now covers half the Sanga with new 'randomised, polygonal shapes' with a 'higher crumb density'. Not sure how we feel about them messing with the crumbs but we're willing to give it a go.
Biscuit casing. The whole thing is ensconced between two golden biscuit pieces.
This isn't even an ad. We just really enjoy drowning our sorrows in ice cream.