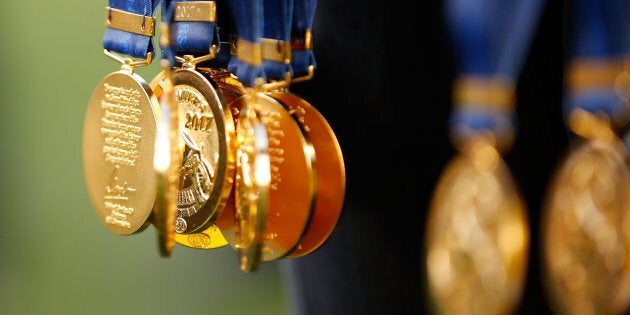 A topless photo scandal that clouded Richmond's AFL premiership celebrations has taken another turn with police saying they are no longer investigating the matter at the request of the woman pictured.
Days after the Tigers' historic victory on September 30, a photo was circulated on social media showing an unidentified topless woman wearing a 2017 premiership medal.
She subsequently complained to police that she did not consent to the image being shared.
But on Tuesday police said their probe was over.
"At the request of the complainant the investigation into the circulation of intimate images has ceased," Victoria Police spokeswoman Natalie Savino said.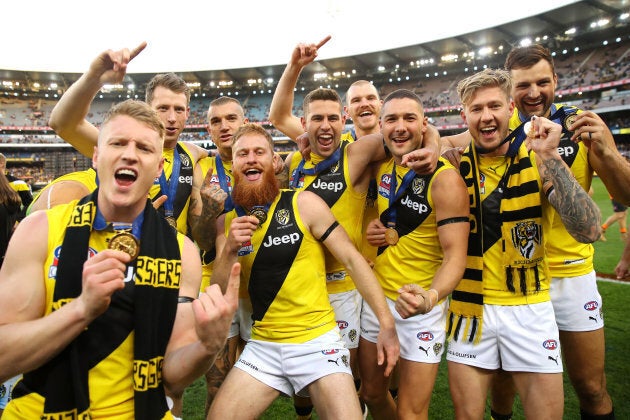 The football club was made aware of the move and had no further comment, a spokeswoman told AAP.
When the investigation began, the Tigers said they were committed to working with police.
"We feel very strongly about the positive role of women at our Club and in sport generally," a statement read.
"We are committed to creating an environment where women can thrive and we are dedicated to promoting attitudes and behaviours that are respectful and supportive of women."
A letter to media outlets by the woman's lawyer dated October 12 asked that the image no longer be published and all records be deleted, citing the photo's "private" contents.
The player whose medal was pictured in the photo has not been officially named.