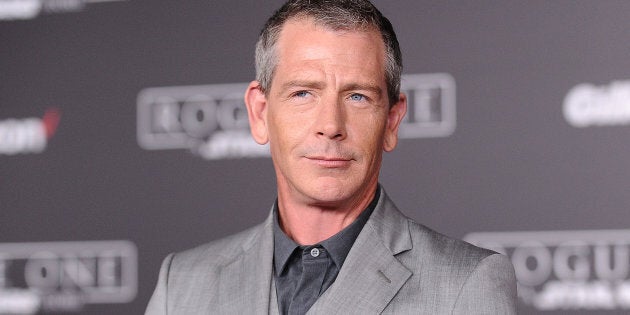 After his stint on the Dark Side in 'Rogue One' it looks like Aussie actor Ben Mendelsohn may be headed for another villainous role, this time in the Marvel Cinematic Universe.
According to 'Variety', Mendelsohn is the top choice to play the big bad if 'Captain Marvel' directors Anna Boden and Ryan Fleck have anything to do with it.
Boden and Fleck worked with Mendelsohn previously on the film 'Mississippi Grind', and according to them they had him in mind when they were putting the story together for 'Captain Marvel'.
At this stage the film is slated for a March 2019 release, so Marvel haven't given us a great deal of info on what the film will be about, but here's what we do know.
'Captain Marvel' will follow the character of Carol Danvers, marking the first time Marvel will be releasing a solo female-led film. Danvers, or Captain Marvel, will be played by Brie Larson.
At San Diego Comic Con earlier this year President of Marvel Studios, Kevin Feige, confirmed that the film would be set in the '90s (placing it before the events of films like 'The Avenger's and that Danvers would be facing off against the alien race known as the Skrulls.
After DC had major, major success with 'Wonder Woman' it seems Marvel have been scrambling to shift their focus toward female-led films. In a recent chat with 'IndieWire' Feige confirmed 'Captain Marvel' would be a priority for the studio.
"We're really focusing on 'Captain Marvel' and the work that Anna and Ryan are doing," Feige said.
"It's going to be a big part of heading towards this epic conclusion and epic finale of 22 movies over the course of 10 years. That is focus for the next six movies we have to finish and get out."
Meanwhile, if you're hungry for a prestige Aussie actor flexing their chops in a villainous Marvel role you don't have to wait for Mendelsohn's debut in 2019, with Cate Blanchette starring in 'Thor: Ragnarok' which opened in cinemas this week to rave reviews.