Mobile-obsessed walkers caught violating the Hawaiian capital's new law can expect a fine from $15-35 (A$19-45), while second-time offenders caught within a year of their first offence the fine creeps to between $35-75 (A$45-97).
Repeat offenders can expect to cop up to $99 (A$128).
The 'Distracted Walking Law' , which came into effect on Wednesday, was first passed by the City of Honolulu this July in an attempt to reduce injuries and deaths caused by distracted walkers.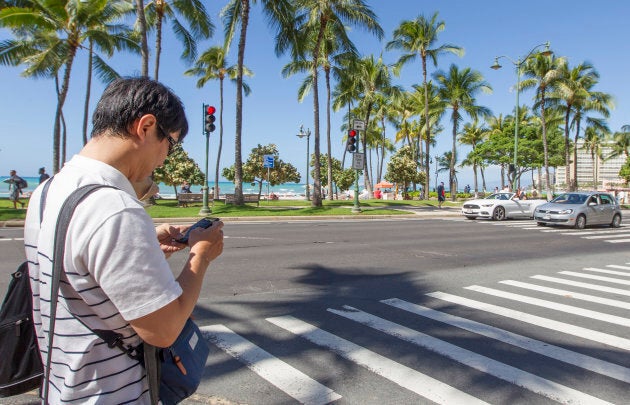 "Pedestrians and drivers using cell phones are both impaired and too mentally distracted to fully focus on their surroundings. For pedestrians, the distraction can cause them to trip, cross roads unsafely or walk into motionless objects such as street signs, doors or walls," the U.S. National Safety Council has previously stated.
While Honolulu might be the first to introduce such a ban, there's no denying that we're quickly becoming a society that is constantly glued to our mobile devices.
Just check out this guy who almost walked into a bear while texting: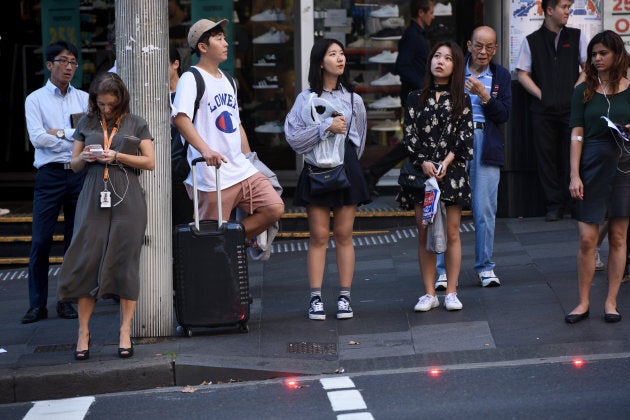 After the deaths of 4500 pedestrians in traffic crashes, the Road Safety Authority of Paris created a 'Virtual Crash Billboard' in an attempt to get Parisians to be more vigilant while crossing the street.