Federal members from the Labor Party embraced in a heartwarming show of support for their colleague Linda Burney on Wednesday as Opposition leader Bill Shorten addressed her leave from Parliament following the tragic death of her son.
Susan Lamb and Anne Aly were photographed hand-in-hand as Shorten delivered a speech to parliament offering the Labor Party's condolences to Burney and her family.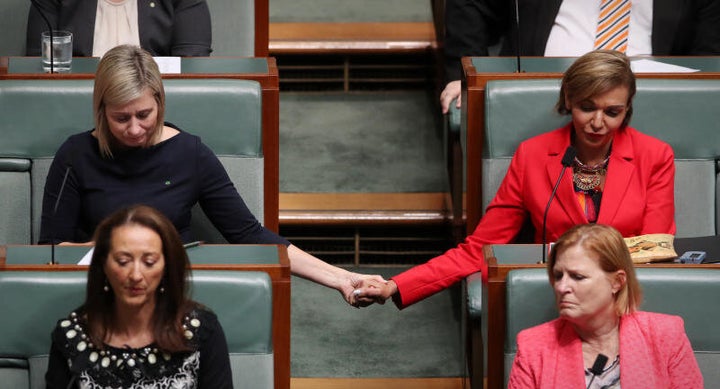 "As honourable members are aware, the Member for Barton has taken leave from this Parliament, following the tragic death of her 33-year-old son, Binni," Shorten said in his address.
"On behalf of Chloe and I, and on behalf of the whole Labor Family, I want to offer our deepest condolences to Linda and her family.
"We know how much Linda loved her son – and we know how much her son loved Linda... All of us send our love and our solidarity to our friend and colleague and her family at this time."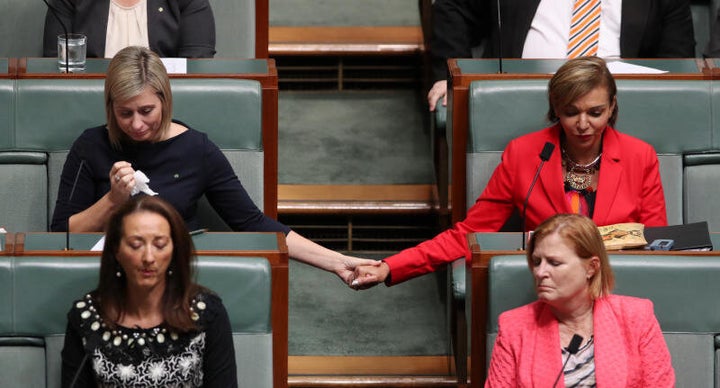 In a heartbreaking statement, Burney described her son as a loving and caring 33-year-old who "struggled with mental health and with addiction".
"I don't want to pre-empt subsequent inquiry but we all thought we were getting somewhere. I don't know what life will be like without him," she wrote
In place of flowers, the family have asked people to contribute to the Central Coast Drug Alcohol Rehabilitation Centre.
If you need help in a crisis, call Lifeline on 13 11 14. For further information about depression contact beyondblue on 1300224636 or talk to your GP, local health professional or someone you trust.