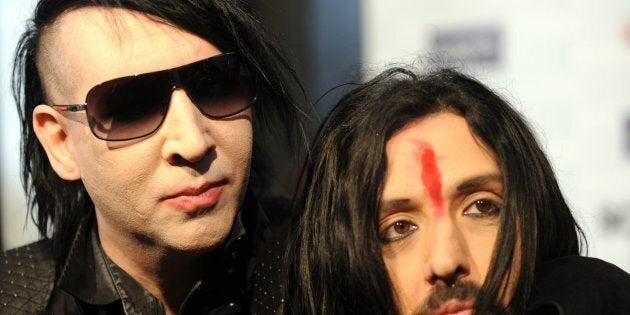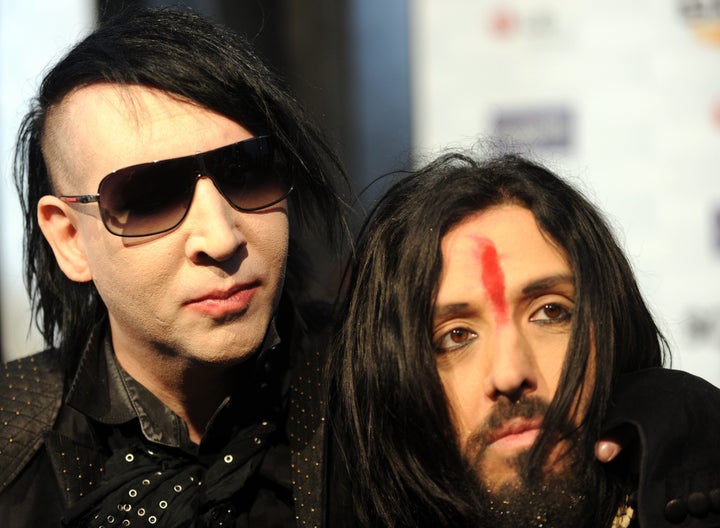 Musician Marilyn Manson has decided to cut ties with longtime bassist, Jeordie White, known professionally as Twiggy Ramirez.
"I have decided to part ways with Jeordie White as a member of Marilyn Manson," Manson wrote in a tweet posted on Tuesday. "He will be replaced for the upcoming tour. I wish him well."
The decision comes days after Jessicka Addams, former frontwoman of the band Jack Off Jill and current singer for the band Scarling, accused White of sexual assault and domestic violence.
Last week Addams wrote about her relationship with White on Facebook. Addams met and moved in with White in the early '90s when she was 18 years old. Their relationship was marked by instances of escalating abuse, Addams said, writing that White punched and raped her.
After they broke up, Addams said her label warned her against coming forward.
Manson does not specifically cite the rape allegations in his tweet, but he did respond to Addam's story in a statement to Pitchfork.
"I knew Jessicka and Jeordie had a romantic relationship many years ago and I considered and still consider Jessicka to be a friend," he said. "I knew nothing about these allegations until very recently and am saddened by Jessicka's obvious distress."