Thousands of people are fleeing Puerto Rico as the island remains without power and the death toll continues to climb more than a month after Hurricane Maria.
Even for those who can afford plane tickets and get to the airport, there's another hurdle: evacuating with pets.
Leaving the island with animals in tow has become a huge challenge, said Sarah Barnett of the Humane Society of the United States, which has workers on the ground in Puerto Rico. The pet owners Barnett has spoken with have been "hysterical" with worry, she said.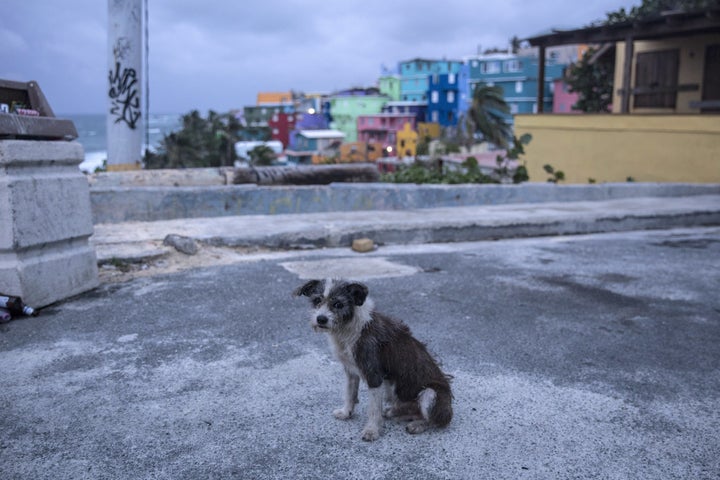 Typically, airlines allow a passenger to fly with one cat or small dog in the cabin, though each airline has its own rules about the process and limits on how many pets can go on each flight.
Things get more complicated when it comes to flying larger pets or multiple animals. Under normal conditions, some airlines allow larger pets to fly in cargo holds. In the initial aftermath of Hurricane Maria, airlines weren't allowing pets in cargo because of concerns about high temperatures and faulty power.
That means people wanting to leave the island by air with a large pet — or with multiple animals — were out of luck.
"One woman had three cats," Barnett said. "She said, 'I have a ticket for me and one cat, but what do I do with the other two?'"
Some pet owners stayed, remaining in dire conditions to care for animals. Others had to make gut-wrenching decisions. Claudia, a single mother who left for North Carolina with her baby and two dogs, left her other three dogs with a friend. She's now desperately trying to bring those dogs to the mainland, too.
Sylvia Bedrosian, who runs Pet Friendly Puerto Rico — a group that promotes animal-friendly business policies on the island — told HuffPost she estimates thousands of pets have been left behind. However, Barnett cautioned it was difficult to know exact numbers.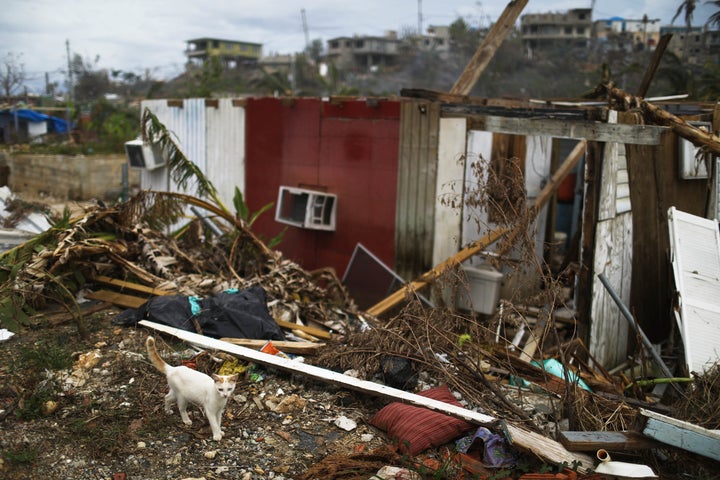 By now, some airlines are again flying out pets deemed too big for the main cabin. But the demand is greatly exceeding the number of available spaces for animals.
"They're inundated with people wanting to fly their animals out in cargo," Barnett said.
American Airlines is accepting a limited number of pets per flight as checked baggage, and United is transporting animals through its PetSafe program.
Delta did not reply to a query about whether it is flying pets in cargo, though it previously waived fees for pets flying in the cabin from Puerto Rico.
JetBlue and Southwest never transport pets in the cargo hold, though they both fly a limited number of small pets in the main cabin. A JetBlue spokesperson told HuffPost the airline has waived all in-cabin pet fees for flights out of Puerto Rico through Nov. 15, and doubled the number of pets per flight from four to eight.
The state of Florida has also made accommodations, temporarily suspending some paperwork requirements for pets coming from Puerto Rico.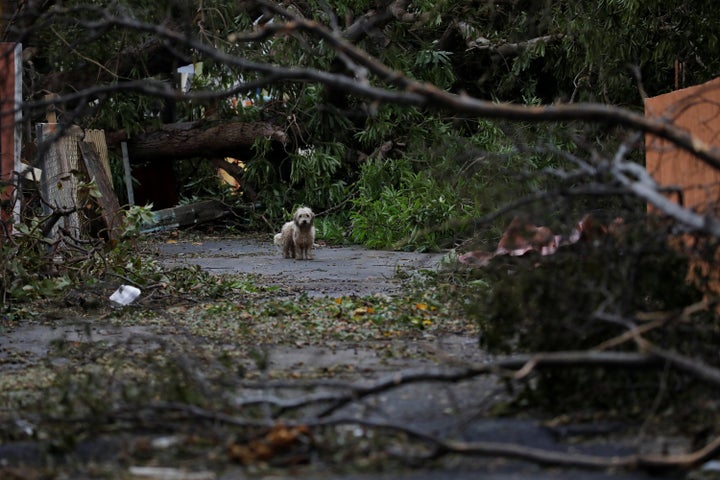 On top of logistical issues, there's confusion about what airline policies actually are, and who is making the rules. A widely shared Daily Beast story said a "federal ban" was trapping pets in Puerto Rico.
However, both FEMA and the FAA told HuffPost they were not aware of such a ban. Multiple airlines said they did not know about any such embargo coming from federal authorities.
The intricacies of airline policies can be confusing, too, like the distinction between flying a pet in the cargo hold as "checked baggage" (which American Airlines is allowing) versus shipping a pet through American Airlines Cargo (which American Airlines is not permitting because of space restrictions).
Plus, with limited internet and cell phone coverage post-hurricane, accessing information has been difficult. Some people have relied on mainland contacts to help them out, but not everyone has that luxury.
Meanwhile, animal rescue groups are helping mitigate the situation. Last week, The Sato Project, which cares for stray dogs on the island, was able to fly out seven dogs belonging to families leaving the island.
Mostly, animal transport efforts are focused on bringing Puerto Rico shelter animals to mainland cities where they can be adopted. The Humane Society of the United States, in some cases working with volunteer pilots from the nonprofit Wings of Rescue, has evacuated more than 1,500 cats and dogs, as well as a few pigs.
These mass transports not only help the shelter animals find homes, they also open up room in the already overcrowded shelters for any incoming pets.
"We're trying to make it so they do have some room, allowing them to have that space," said Barnett.