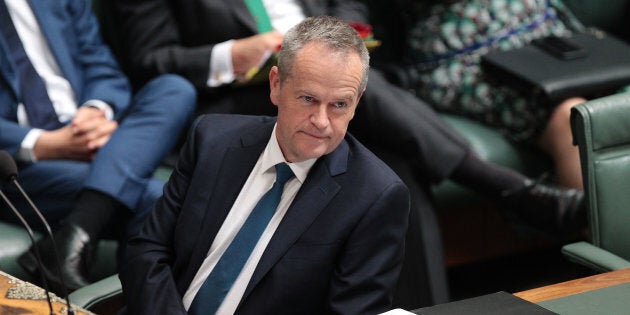 The unions watchdog says police raids on two Australian Workers Union offices were necessary because it had been tipped off documents were at risk of being tampered with or destroyed.
The Registered Organisations Commission on Wednesday night also insisted the raids were not aimed at Labor leader Bill Shorten.
Commissioner Mark Bielecki told a Senate hearing a magistrate had accepted the commission's argument there was a "very reasonable prospect" of evidence being tampered with, concealed or destroyed.
Commission executive manager Chris Enright said the information had come to a member of staff "from a caller", but he declined to say whether it was anonymous.
Mr Bielecki said the Australian Federal Police were involved because only an AFP officer could serve a warrant under the ROC's laws.
The ROC had asked the union in August for the relevant documents to be provided voluntarily, but the union through its lawyers had declined, he said.
"Had they voluntarily complied with the request and gave us that information it may have not progressed to an inquiry or an investigation under the Act," he said.
The matter related to a total of $200,000 in donations by the AWU.
"The ROC is focused on looking after the interests of members and ensuring their money is spent within a way that is properly authorised and complies with rules of the organisation and complies with the Act," the commissioner said.
Mr Enright said the only people aware of the searches about to be conducted were a small team in the ROC and the AFP.
"We didn't brief anyone else," he said.
At 4.30pm Mr Enright tried to phone the AWU national secretary but did not get through.
He then spoke to the Victorian secretary and told him the ROC was intending to conduct the search in a "very low key way".
However the secretary then indicated media crews were already outside.
"There is no person in this country more disappointed than me when I heard that," Mr Enright said.
At 4.33pm he rang a senior adviser in the minister's office and informed him the searches were under way.
Asked whether the ROC could have leaked to the media, Mr Enright said the ROC's media manager, who had only been in the role for two weeks, had told him he did not know anyone in the minister's office and had nor engaged with anyone in the minister's office.
Asked whether he believed the ROC had been politicised, Mr Bielecki said: "Not at all."
"This investigation is not into Mr Shorten - it is into the AWU."
The ROC currently has five investigations and one inquiry under way.
As well it is considering information from the Heydon royal commission and 18 whistleblower disclosures.