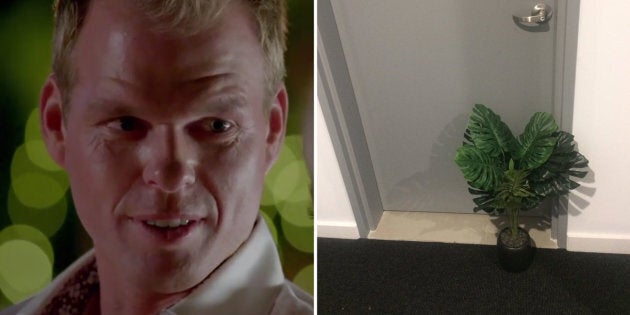 Well, Sophie Monk's journey for love has come to a close after she revealed her feelings for publican Stu Laundy in the grand finale.
While it was all love and pashes for Stu and Soph, unfortunately that meant Jarrod Woodgate had to hear the bad news.
"In my head, you're everything I've been looking for," Sophie told Jarrod, "In my head I know you're everything... but my heart belongs to someone else".
It was truly heartbreaking to see as Jarrod wandered down the beach in tears, totally shocked by Sophie's ultimate decision. Earlier in the season Jarrod tried to grow pansies with Sophie in an attempt to "grow love" together and while some of the other bachelors in the house mocked him for it (and so did most of the internet, to be fair) Sophie really appreciated the gesture.
So, out of respect for 'The Bachelorette's keenest bachelor, our bright red boy, people started putting out their pot plants.
Despite having his heart ripped out on national television, Jarrod posted a classy message to his Instagram after the episode had aired.
The caption read, "This journey has been the most challenging and exciting in my life so far".
"Through all the highs and lows all I wanted was to be true to myself. Falling in love is such an incredible experience & really is the best feeling in the world. My heart will heal & I wouldn't change a single moment."