An adorable black moggy with a large fang and a deformed ear is looking for a forever home this Halloween.
The seven-year-old cat called Raphael has been dubbed 'Count Catula' because of his unique looks, however staff at RSPCA Northamptonshire are concerned for his future because nobody wants to rehome him.
"While we think Raphael is gorgeous, he does have some rather distinguishing features and a unique appearance," RSPCA adoptions manager Emma Markham said.
"With his canine tooth jutting out and his deformed ear he looks just like a bat! But we hope this won't hinder him from finding a home."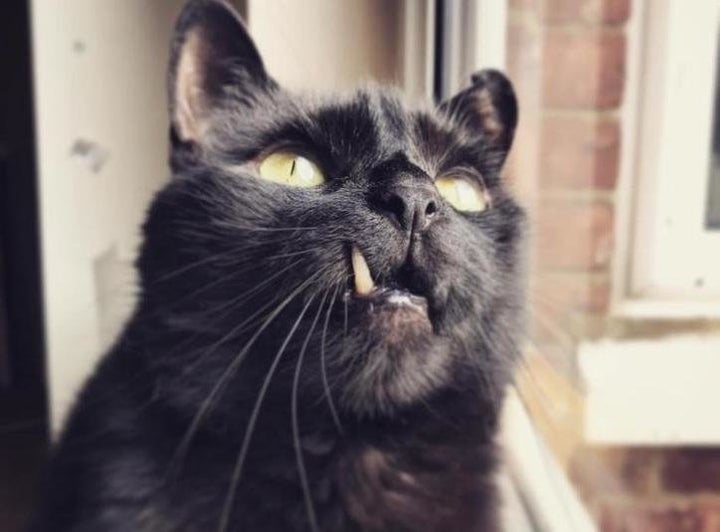 Raphael arrived at the RSPCA Northamptonshire branch in June 2015 after his owner died. He was rehomed 14 months later, but was returned in May 2017 because his owner's circumstances changed and he could no longer keep him.
Research suggests black cats are more difficult to rehome and staff at the RSPCA branch also worry that Raphael's age might put prospective owners off.
"He has a deformed ear from a suspected old haematoma (a swelling of clotted blood within tissue) and has had to have teeth removed so he's a very sorry boy at the moment," Emma explained
"But this won't impact him too much and he can still have a good quality of life so we desperately want to get him into a home as soon as possible."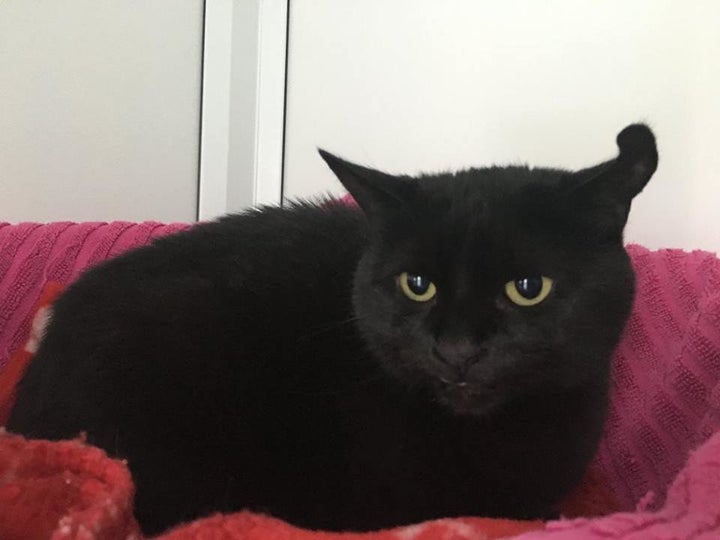 Personality-wise, Raphael is apparently quite shy so will need some time to settle. But once he gets to know you, he enjoys being stroked and having head rubs.
Staff believe he could live with another cat and with older children, but he'd prefer not to live with a dog.
For more information about Raphael, visit his Find A Pet profile or contact RSPCA Northamptonshire by emailing adoptions@rspca-northamptonshire.org.uk or calling 01604 881317.