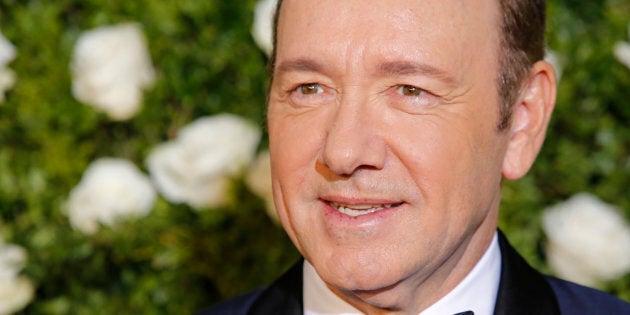 LOS ANGELES, Oct 30 (Reuters) - Netflix Inc's groundbreaking political drama "House of Cards" will end after its upcoming sixth season, the company said on Monday, one day after a sexual misconduct allegation emerged against star Kevin Spacey.
Netflix also said in a statement that it was "deeply troubled" about an allegation made against Spacey by actor Anthony Rapp who said Spacey had made a sexual advance to him in 1986, when Rapp was 14 years old.
Netflix did not give an explicit reason for deciding to air one more season of "House of Cards" before pulling the plug on the Emmy-winning, critically acclaimed show, its first original hit series.
But Netflix spokeswoman Karen Barragan said the decision was made months ago, long before the allegation surfaced against Spacey, 58, a two-time Oscar-winning film star, Tony-winning stage performer and former creative director of London's famed Old Vic theater.
The streaming service's statement read in part, "In response to last night's revelations, executives from both of our companies arrived in Baltimore this afternoon to meet with our cast and crew to ensure that they continue to feel safe and supported. As previously scheduled, Kevin Spacey is not working on set at this time."
Spacey said in a Twitter post on Sunday that he was "beyond horrified" to hear Rapp's story of the encounter, which he said he did not remember. He wrote that he owed Rapp a "sincere apology" for what he said would have been "deeply inappropriate drunken behavior."
A representative for Spacey did not immediately respond to Reuters for comment.
In an interview with BuzzFeed, Rapp, now 46, recounted attending a party hosted by Spacey in which the older actor picked him up, brought him to a bed and lay down on top of him after other guests had left.
According to Rapp, the young actor had the impression Spacey was drunk, pushed him away and left.
I came forward with my story, standing on the shoulders of the many courageous women and men who have been speaking out 1/3

— Anthony Rapp (@albinokid) October 30, 2017
Spacey, who has won Oscars for the films "The Usual Suspects" and "American Beauty," also said that Rapp's story "had encouraged me to address other things in my life."
"In my life I have had relationships with both men and women. I have loved and had romantic encounters with men throughout my life, and I now choose to live life as a gay man," Spaceywrote.
"I want to deal with this honestly and openly," he said, "and that starts with me examining my own behavior."
The actor for years had declined to publicly discuss his sexuality.
Rapp, who went on to star in the hit Broadway musical "Rent," was starting his career on Broadway at the time of the alleged incident, appearing in a production of "Precious Sons" with Ed Harris and Judith Ivey. Spacey was then on stage with Jack Lemmon in a revival of the Eugene O'Neill play "Long Day's Journey Into Night."
"He was trying to seduce me," Rapp told BuzzFeed of the encounter with Spacey. "I don't know if I would have used that language. But I was aware that he was trying to get with me sexually."
Rapp said on Twitter overnight that he had decided to come forward and tell his story, "standing on the shoulders of the many courageous women and men who have been speaking out ... to shine a light and hopefully make a difference, as they have done for me."
Everything he wanted to say about the experience had been covered in the interview, Rapp tweeted, adding that he had no further comment to make.
Some on social media expressed anger at Spacey's conflation of an apology for sexual misconduct and a public acknowledgement of being gay.
Hollywood and some top U.S. companies have been rocked in recent weeks by allegations from scores of women that executives had sexually harassed or assaulted them.
American movie mogul Harvey Weinstein has been accused by numerous women of having sexually harassed or assaulted them in incidents dating back to the 1980s, including some who said they were raped.
Weinstein denies having non-consensual sex with anyone. He has since been fired as chief executive of The Weinstein Company, which he co-founded and which has been one of Hollywood's most influential forces since its launch in October 2005.
(Reporting by Piya Sinha-Roy in Los Angeles and Chris Michaud in New York; Editing by Martin Howell and Grant McCool)