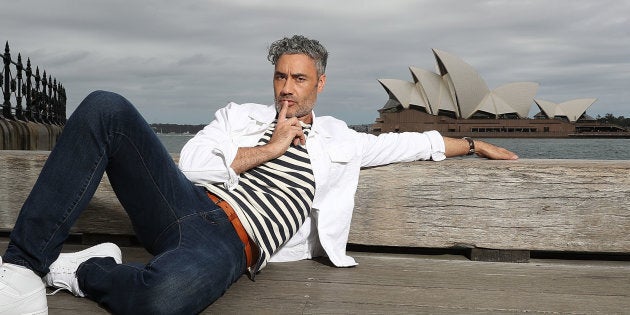 Known for his indie comedies like 'Boy', 'What We Do In The Shadows' and 'Hunt For The Wilderpeople', Waititi's jump to Marvel was a bit of a shock as the studio churned out film after film that were all good... but none of them really making much of a mark anymore.
In a slate of films almost indeterminable from each other Waititi created a brilliantly funny and visually electric superhero flick that's getting rave reviews from critics and audiences. Where movies like 'Captain America: Civil War' looked at the dark consequences of the actions of heroes, 'Ragnarok' injects colour, light and humour at a time when dear god we need it most.
Now that Waititi has put his stamp on the Marvel movies, in a chat with Gizmodo he was asked about what other heroes he'd love to make a movie about, but it wasn't one we were expecting.
"[I'd like to see] Black Widow as something crazy and a bit funnier than we expect it to be, because we know her story and it's very sullen and very dark and her history is very dark. But! What's the funny version of that? What's the more entertaining version of that?"
Yep, Waititi set his sights on Natasha Romanoff, or 'Black Widow', who has been played by Scarlett Johansson in the movies since her first cameo in 'Iron Man 2'. Since then she's appeared in four other Marvel movies, but never had her own.
Instead, Marvel are debuting their first solo-led superhero movie in 2019 with 'Captain Marvel', starring Brie Larson.
Waititi's idea of giving Black Widow the comedy treatment, after fans were desperate to see a Black Widow movie, 'Saturday Night Live' made the best spoof trailer ever.
Unfortunately it's pretty unlikely we'll see Taika's vision for Black Widow come to fruition, despite how brilliant that would be, however if you're keen on seeing how he shakes up the Marvel universe, 'Thor: Ragnarok' is in cinemas now.