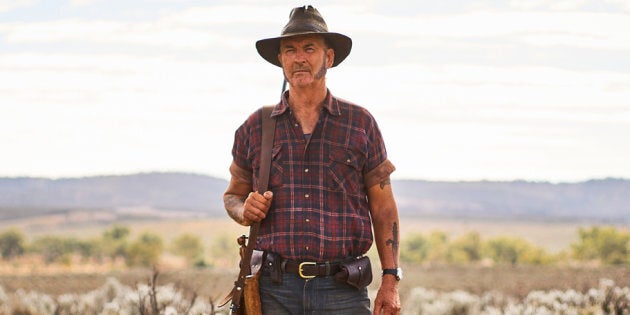 Just in time for Halloween, Mick Taylor is back and he's giving tourists a once-in-a-lifetime outback experience they're unlikely to forget.
Yep, the Stan series 'Wolf Creek' is back for a second season and this one looks even bigger than the first. Following John Jarratt's iconic horror legend Mick Taylor once again as he sets his sights on an entire busload of tourists.
Joining Jarratt in season two is an ensemble cast featuring Tess Haubrich, Matt Day, Ben Oxenbould, Laura Wheelwright, Charlie Clausen, Stephen Hunter and Chris Haywood.
The first season of the series saw Mick on the run after he brutally attacked a family of American tourists in the bush leaving 19-year-old-Eve, played by Lucy Fry, as the only survivor. Eve began a journey across the country seeking revenge, but getting the upper hand on Mick isn't as easy as it sounds.
Season two ups the ante with a bus full of targets for Mick to torment, with Stan announcing on Tuesday that all six episodes will be available to stream from December 15.