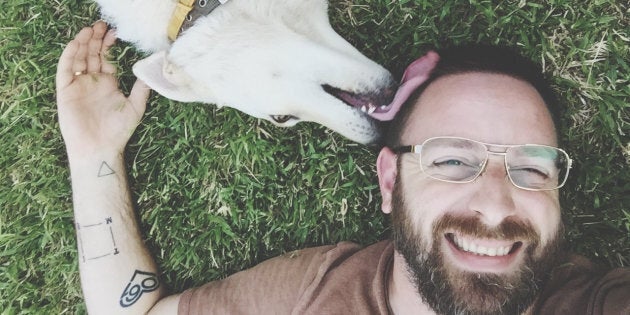 But what is emerging is the effects of pet ownership on mental health, namely, evidence that those with mental health disorders may find a pet helpful in managing their condition.
"A study called The Effects of Animals on Human Health and Wellbeing is an often-quoted paper that reviews the evidence that companion animals can improve health and quality of life -- they concluded that the evidence is largely supportive of the view that pets are good for us."
In terms of exactly how much a difference a pet could make, it obviously depends on the individual. It would be remiss to assume every single person would benefit from a pet. Likewise, it would be remiss to assume every single pet would benefit from an owner.
But for some, owning a pet can be the difference between life and death, and that's no exaggeration.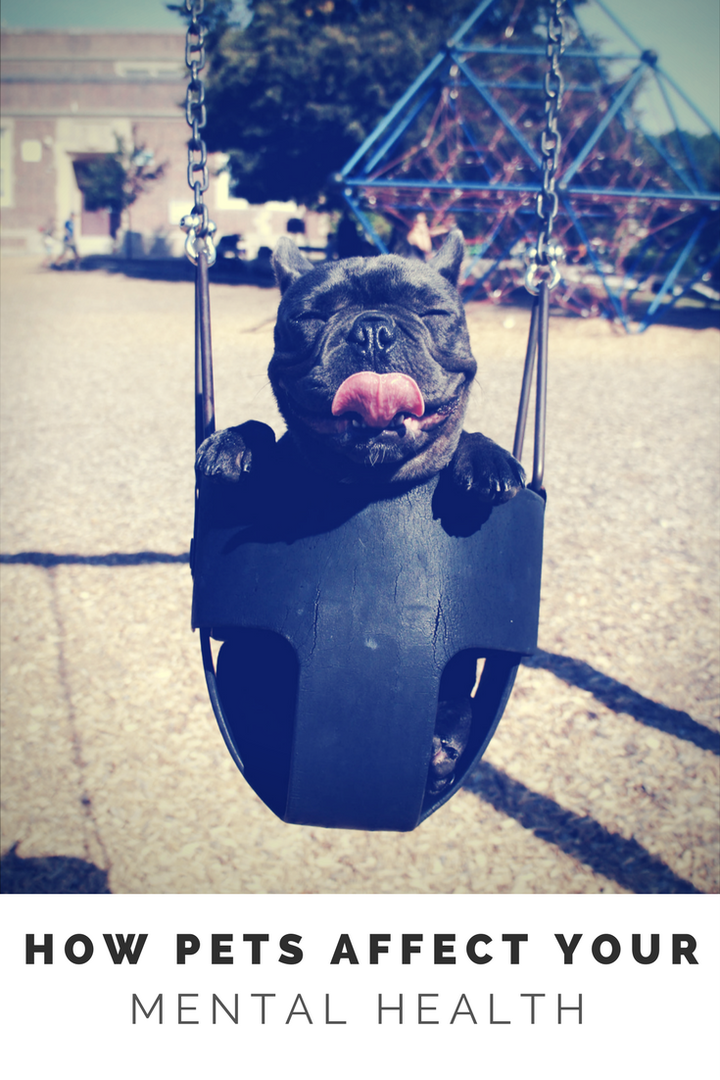 "In terms of that intersection between human wellbeing and animals, for some people it's very important," Dr Janette Young, program director for the Bachelor of Health Sciences at the University of South Australia told HuffPost Australia.
"We are looking at the people who have talked about not taking their own lives because of a pet. This pet has made them feel needed and wanted and loved... it's a very emotive response.
"And if you look at the theories around suicidality, it fits in with the need to be needed. To feel needed is very important."
According to Young, the simpler relationship afforded between pet and owner may also benefit those whose mental health issues see them ostracised by others.
"It's a really simple thing, but the dog or cat doesn't talk back. It's a simpler relationship," she said. "My theory is, where people are vulnerable, they are quite often stigmatised, and if you are ostracised by people, well, for those individuals a relationship with an animal may be very important."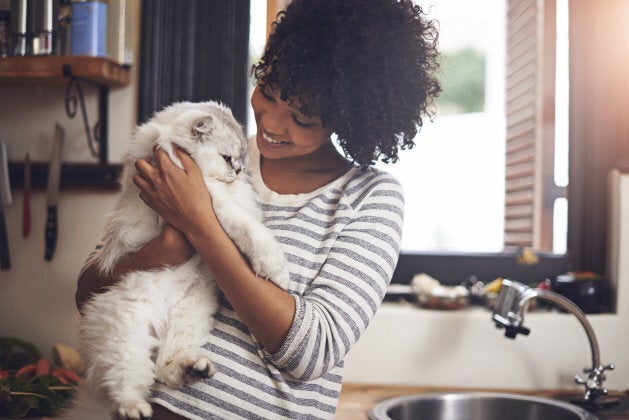 Of course, that's not to say everyone with a mental health condition should go out and buy a dog. Not only would that be a 'one size fits all' solution to what is a highly complex and personal problem, but it would no doubt result in some less than ideal situations for the animals themselves. Nobody wants to get to a place whereby animals are viewed merely as a vehicle for human wellness.
"It is quite polarised at the moment," she said. "You have one group of people who are in the camp of 'oh it's oh so wonderful! Off we go!', and the other who say 'there's not enough evidence [to warrant further study]."
Certainly Dr Stephen Carbone from beyondblue says while initial reports are promising, the evidence is still inconclusive.
"If you pull the results of multiple studies together, I think we can't make any firm conclusions. I don't think it's that black and white. But I will say there is promising or early evidence of the benefits of pet ownership and pets as assistance, adjunct to existing therapy," Carbone told HuffPost Australia.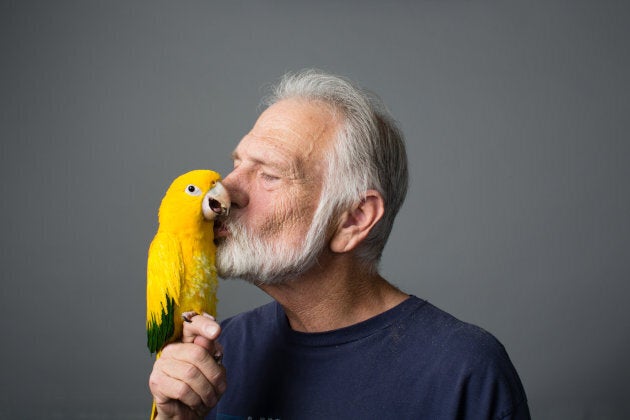 "Pets can provide companionship and friendship. People form very strong attachments to their pets. We know that social connection with other humans is incredibly good for our mental health, and to some degree [pet ownership] may have similar impacts.
"Looking after a pet also gives you a sense of structure or purpose. This might help people who don't have a routine, who don't have other things in their life.
"Particular types of pets, particularly dogs, may also promote more physical activity, and we know physical activity helps.
"There are lots of aspects -- social activity, pride, self esteem, an increased opportunity to meet other people -- they are all likely to be important. But as I said before, the jury is still out a little bit in terms of how much weight we should give pet ownership as a mechanism to promote mental health."
For Young, it's worth finding out.
"People have a sense of relationship with animals and it's nuanced, it's great," she said. "There's heaps of scope to taking it seriously and pursuing it further.
"I'm not talking about just powering ahead, but progressing with caution. Because for some people the human/animal relationship is really important, and it deserves to be explored."
If you need help in a crisis, call Lifeline on 13 11 14. For further information about depression contact beyondblue on 1300224636 or talk to your GP, local health professional or someone you trust.