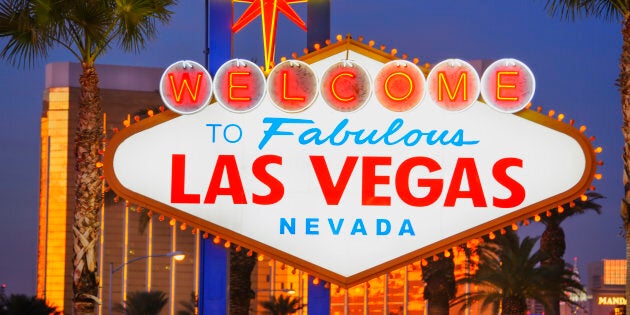 Everyone goes to Las Vegas for a purpose bigger than themselves. Everyone's there for a reason, trying to do something big -- for better or worse, it's not really a place you come to just "hang out". There's a specific something that has drawn everyone there.
Whether that's to break the bank with their latest blackjack trick or lucky charm, to shop 'til they drop, to see a blockbuster stage show or DJ or performer, to gorge on exquisite food from some of the world's top chefs, or to attempt to drink their bodyweight in alcohol and have the biggest party weekend possible, everyone goes there with a mission in mind.
It's a town built on booze and betting, on gambling and getting wasted, but Las Vegas has recently notched an interesting milestone. Despite the glittering casinos literally designed to get you lost and coax you into dropping more money at the card tables, despite the slot machines following you around from the moment you step off the plane at McCarran Airport, the city now makes more money out of entertainment than gambling.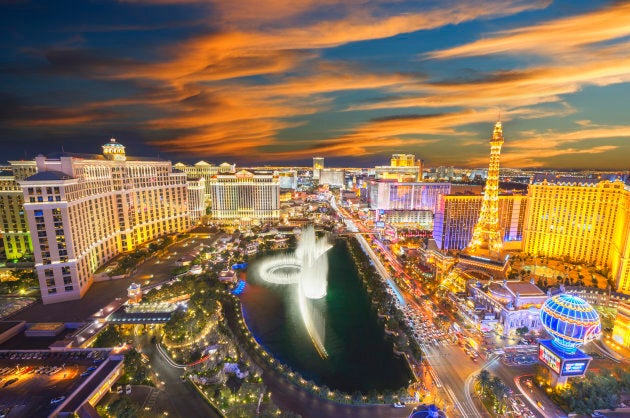 HuffPost Australia travelled to Las Vegas to find a city trying to (at least partially) reinvent itself as a place where anyone can find something to do, not just high roller gamblers or bar flies or party people. There's a reason they call it America's Playground -- because there's just a stack of fun stuff to do, drink in hand or not.
What to do
Emerge from the eternal night-time of the casino and hotel scene and into the blazing year-round Vegas sunshine, and find a world of outdoor activity. Our trip was quite active and outdoors-y, kicking off with a sunrise helicopter tour from Sundance Helicopters, from the Strip to the Red Rock Canyon on the outskirts of the city. Normally a romantic sunset trip, our hosts gave us a special tour as the sun peeked over the famous, dazzlingly scarlet and orange sandstone cliffs and outcrops that encircle Vegas. Our pilot and tour guide give us the concise history of the rock formations, how this area was underwater millions of years ago, and how the most common fossils in the area are whale bones. Swooping back toward the city, to take in some spectacular views of the Strip from the air, it's hard not to feel like a star or celebrity as you whizz past the hotels and casinos at high speed.
Back on the ground, we head to Top Golf. Your writer isn't usually much of a golfing fan, but this is a driving range with a difference. A four-storey complex in the shadow of the MGM Grand, it's fitted out with big screens blaring every sport going, several large bars, great food and two swimming pools. Hundreds of golf balls, each fitted with microchips to keep score, fly out from each level every minute as punters aim for various targets on the range. Stars like Ellen and the Kardashians are regulars here in the VIP suites, and we hear even rapper Drake missed an award ceremony where he was winning a gong because he wanted to keep hitting balls here instead.
Earlier, we flew over the canyons. Now it's time to fly through them. Half an hour south of the Strip, in Boulder City, lies Flightlinez ziplining. Another twenty minutes along a dirty, bumpy dirt mountain track, we arrive at the top of Bootleg Canyon, a former notorious spot for clandestine alcohol production during the Prohibition era (hence the name). Now, it's a world-class mountain biking area, but we're here to fly down wires while strapped into harnesses. Four long zipline courses are strung between mountain peaks, several stories off the ground, as riders zoom along at nearly 100 km/h, taking in stunning views of the desert canyons. It's an exhilarating ride made even more fun by the very funny guides and crew, who joke and laugh and tease all the way. Their rehearsed patter and bad jokes would certainly ease the nerves of people worried about leaping into the abyss with just a metal string between you and certain death 100 feet below.
But if getting this active isn't your cup of tea, there's still plenty to do outdoors. We stayed at the MGM Grand and Planet Hollywood hotels, which both feature several huge pools to swim in and sun decks to tan on, each fringed by palm trees and cabanas. During peak season, both famous hotels also host raucous daytime pool parties featuring top DJs. MGM has a swim-up bar and a lazy river, while Planet Hollywood's 'Flowrider' artificial surf wave is the first of its type on the Strip. Sometimes you just need to chill out at the pool and recover.
What To Eat
If you're trying to avoid drinking, what better than to fill your mouth with food instead. Vegas is home to some of the world's top restaurants, created by some of the world's top chefs, from Gordon Ramsay and Mario Batali to Nobu and Wolfgang Puck. Not long ago, the cheap buffets and greasy bar food were the staples of the diet for Vegas visitors, but now nearly every hotel has its own flagship restaurant (or two, or three).
We spend our first night at Yellowtail, the award-winning Japanese-Korean at the Bellagio. Helmed by chef Akira Back, a former professional snowboarder turned restaurateur, it's a fusion menu as eclectic and surprising as the history of its boss -- tuna pizza, lobster carpaccio, Korean short rib sushi, salmon tomatillo and even a sushi roll filled with crab and popping rocks candy which fizzle and crunch in your mouth. The restaurant overlooks the famous Bellagio fountain, and if you're lucky, you might get a window seat to one of the most spectacular displays on the Strip as jets of water shoot 150 metres into the air.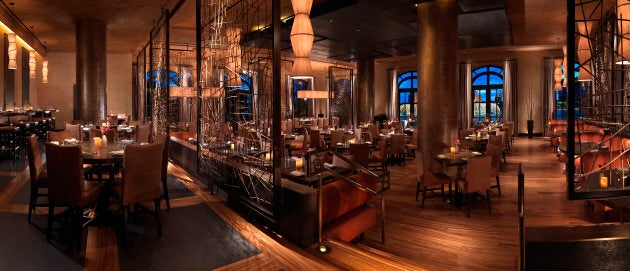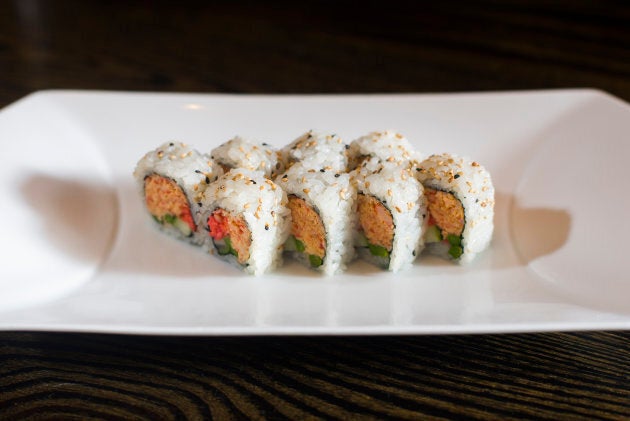 Set in a new outdoor mall, dining and entertainment complex called The Park, right by the Monte Carlo hotel, is Beerhaus. It's about the nicest sports bar you could imagine -- wall-to-wall craft beers, cool stone interiors, the obligatory TVs blaring every sport you could think of, and a wild menu of pimped-out bar food. From spitroast pork sandwiches and hot dogs slathered in beer-infused cheese sauce, to warm pretzels (again with the beer-cheese sauce) it's a place where you could totally pig out for the afternoon, duck in for a quick bite, or just chill out in a rare quiet(ish) spot to recover from the neon sensory overload of the Strip.
What To See
See a show. See a band. See a DJ. See a festival, or a hotel performance, or just see the stunning opulence and architecture of the hotels themselves. There's no shortage of things to simply stare at in Vegas.
Just for the sheer spectacle, go check out one of the superclubs inside the larger casinos, like Hakkasan at the MGM, Marquee at the Cosmopolitan, Omnia at Caesar's Palace or XS at the Wynn. Yes, this piece is titled 'How To Do Las Vegas Without Getting Wasted' but even those without much of a partying inclination will be able to appreciate the outrageous excess on display in these almost other-worldly venues, both in terms of the club features -- ranging from waterfalls and stadium-style light shows to dazzling, dizzyingly expensive chandeliers -- and the flippant, almost obscene nonchalence toward dropping thousands of dollars on firework-lit bottles of top-shelf alcohol, private booths or VIP experiences. See a world-class DJ, dance the night away or simply sit in a corner and people-watch.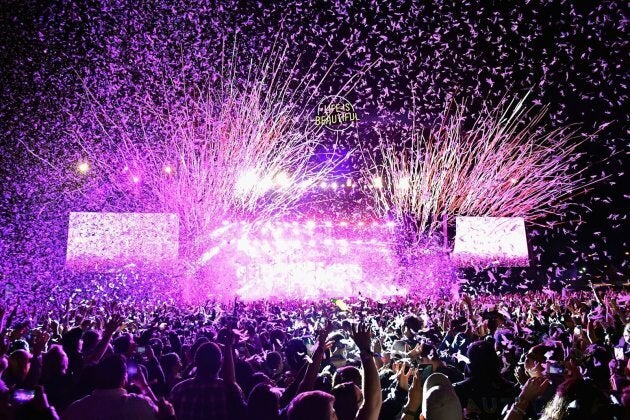 Vegas is also becoming known for its top-notch music festivals. On the weekend we visit, two blockbuster rock festivals are running simultaneously, I Heart Radio and the Life Is Beautiful concert we attend. Sprawled across 16 city blocks in the bubbling creative precinct of downtown Vegas, LIB features the likes of Blink 182, Lorde, The xx, Gorillaz and Chance The Rapper over three days and nights of music, alongside huge art installations, performers, comedians and gorgeous food. Elsewhere in the year, the likes of Electric Daisy Carnival light up Vegas.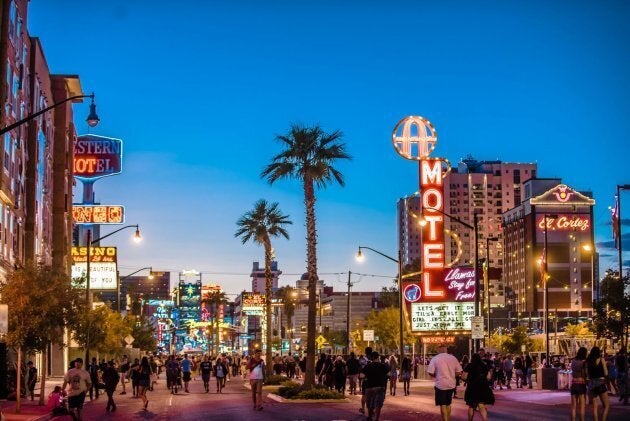 While if you'd like to leave the madness and mayhem of the Strip behind altogether, take a trip downtown. Look beyond the famous Fremont Street Experience and the cheaper bars and hotels of "old Las Vegas", to find a thriving cultural hub of artists, independent restaurants, music venues and more. Revitalised in recent years after a huge $350 million funding injection from billionaire shoe mogul Tony Hsieh, who made grants available to locals who were big on ideas but short on cash, the once-rundown downtown is now a bubbling precinct of doughnut shops, artist workshops, co-working spaces and a thriving park of shipping containers converted into stores and bars. Spend an afternoon wandering around, and who knows what you might stumble across.
Las Vegas is a continually surprising, constantly evolving place. It's America's playground, and if you've got the cash, they've got almost any experience you could ever imagine. Look beyond the bars and betting, the gambling and the gluttony, and there's so much to take in, to see, to feel and to learn.
Josh Butler travelled to Las Vegas courtesy of the Las Vegas Convention and Visitors Authority.