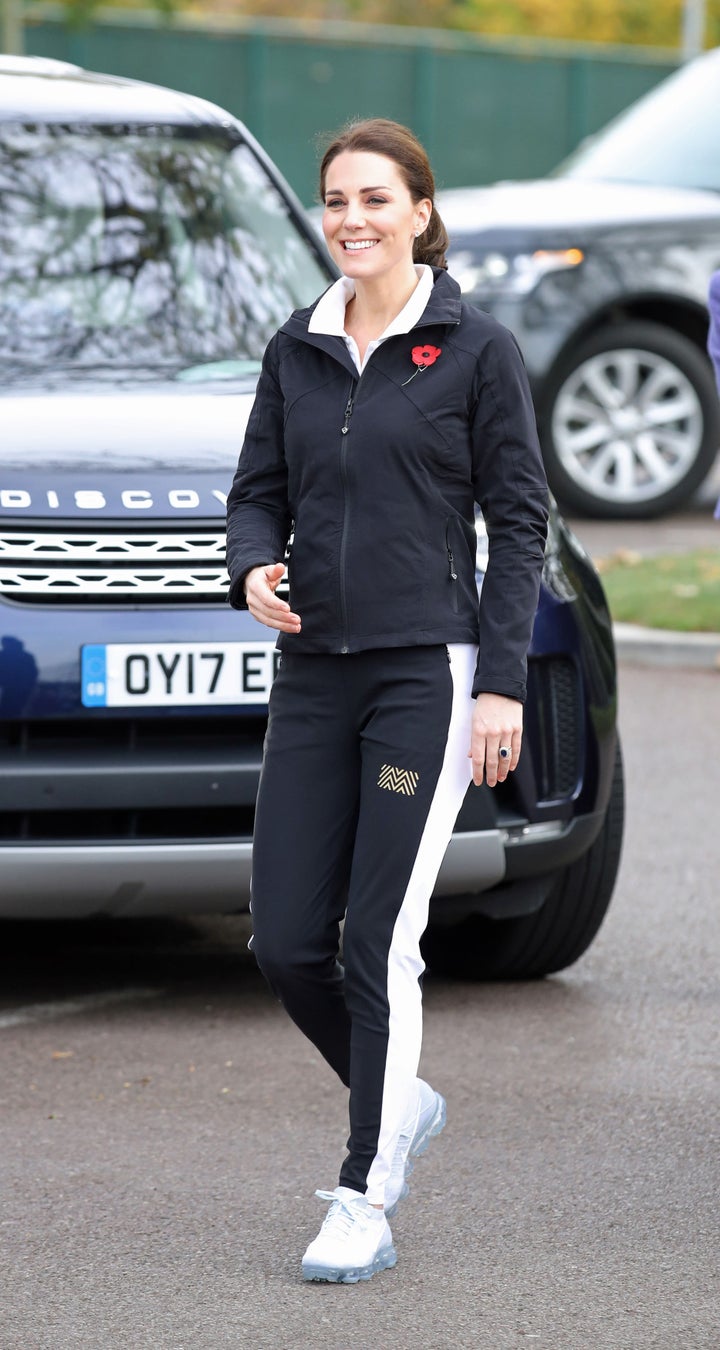 You may recognize the sweatpants, as Middleton wore them to a tennis workshop in Edinburgh, Scotland last year.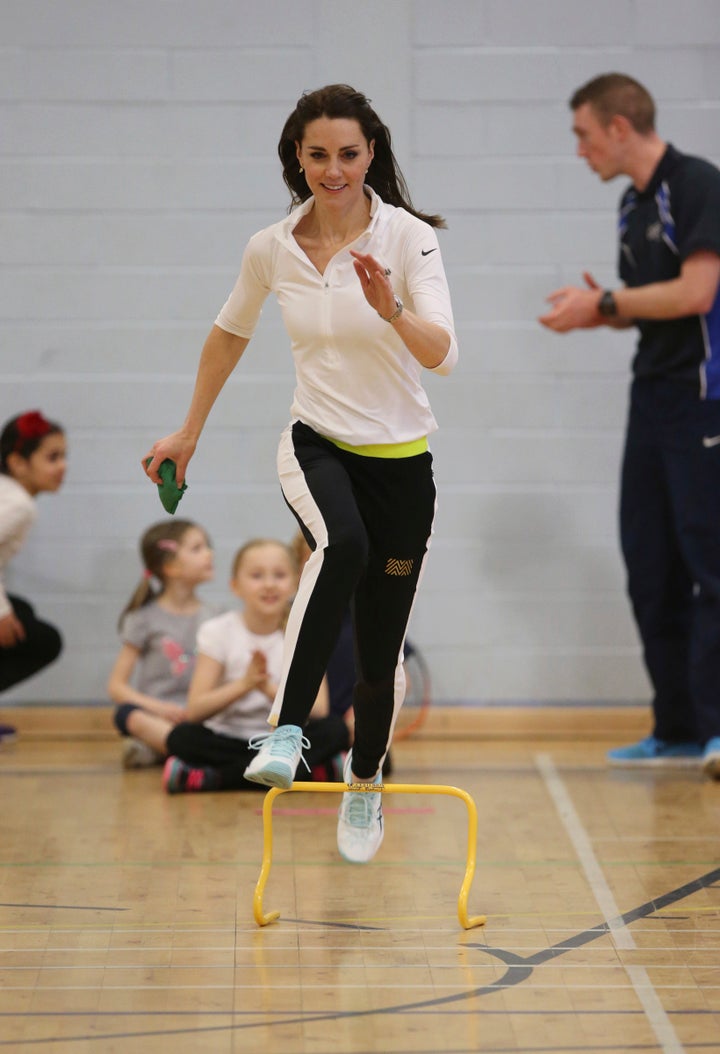 At this year's event in London, it looked like the duchess (and all of the kids and coaches that got to meet her) had a blast on the court.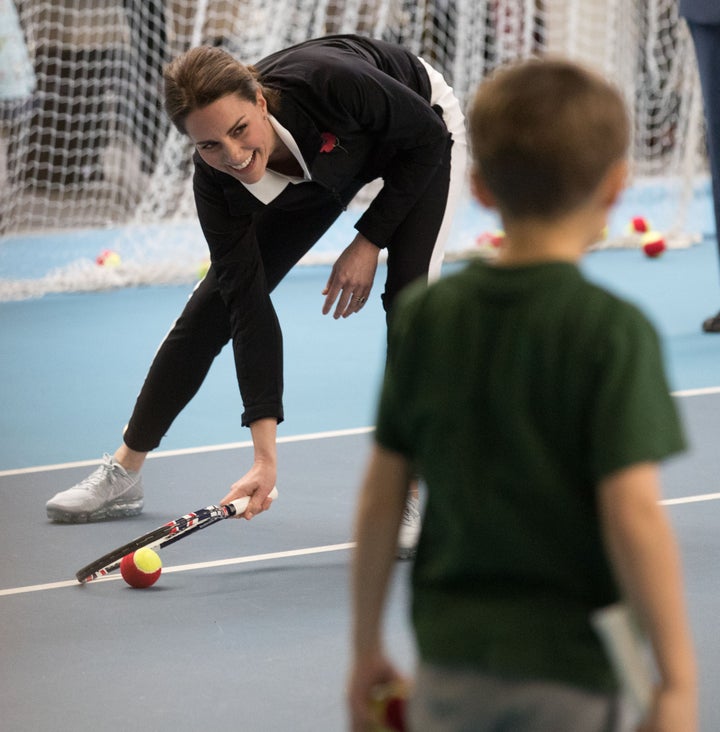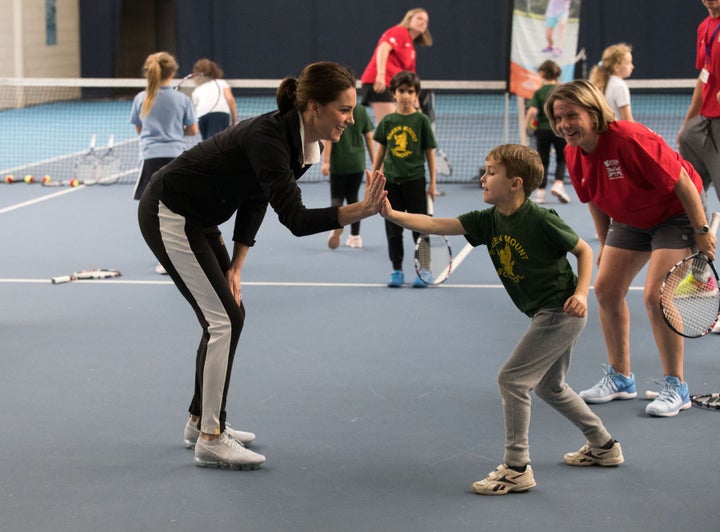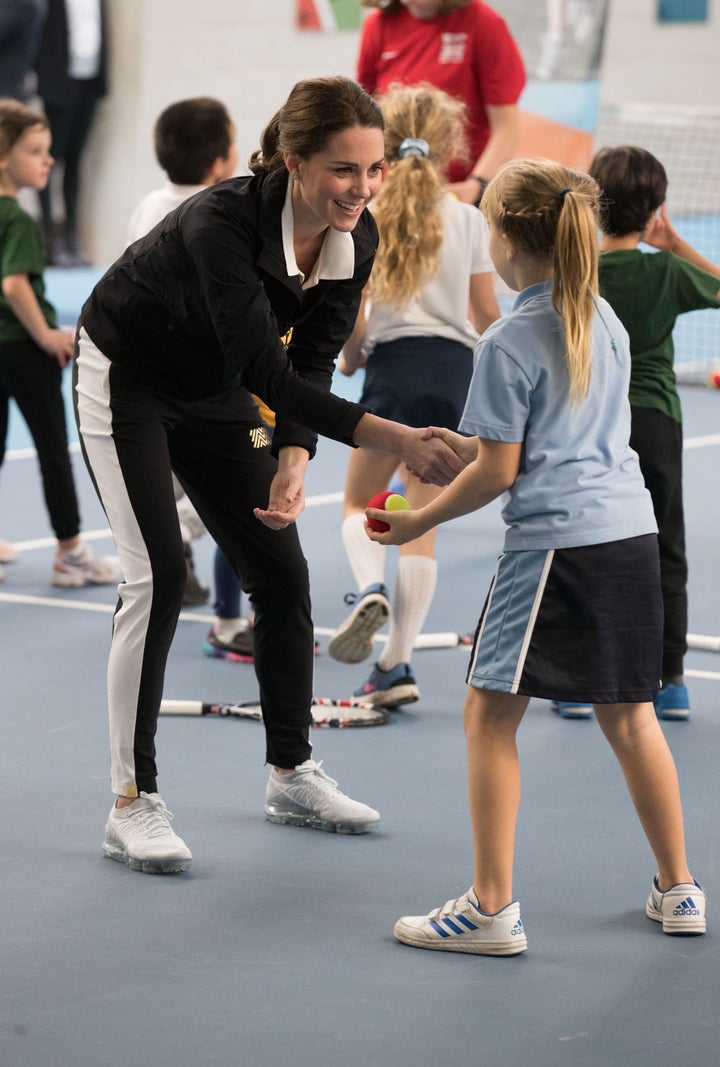 At the event, Middleton said Prince George is starting to play a little tennis.
"[Kate] says with George just being 4 he wants to whack a ball. So, she was asking what sort of stuff [he] should be doing," Sam Richardson, a coach at the Lawn Tennis Association, told People. "She said he's interested in it but more in whacking the ball."
We can only hope, as the royals always have the best seats in the house at Wimbledon (and we'd love to see George make silly faces at the tennis players).