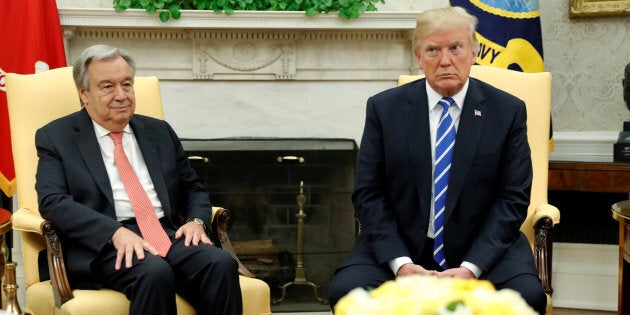 The latest report on the amount of carbon dioxide (and other greenhouse gases) in the atmosphere is out. And the numbers are scary. And United Nations Secretary-General Antonio Guterres has left no one in any doubt about how he feels.
The latest Greenhouse Gas Bulletin, published this week by the World Meteorological Organization, shows that there's more carbon dioxide in the atmosphere than ever before in human history. In fact there's more than at any time in almost a million years.
Globally averaged concentrations of CO2 reached 403.3 parts per million in 2016. That reading was 400 just a year earlier. As recently as 1960 it was closer to 300. It was in the mid 200s or lower before the industrial revolution -- which for statistical purposes, is considered to have begun in 1750.
Well, it means there's a bunch more heat-trapping CO2 in the atmosphere due mostly to our emissions. The more greenhouse gases in the atmosphere, the more average global temperatures will keep rising. How does that work?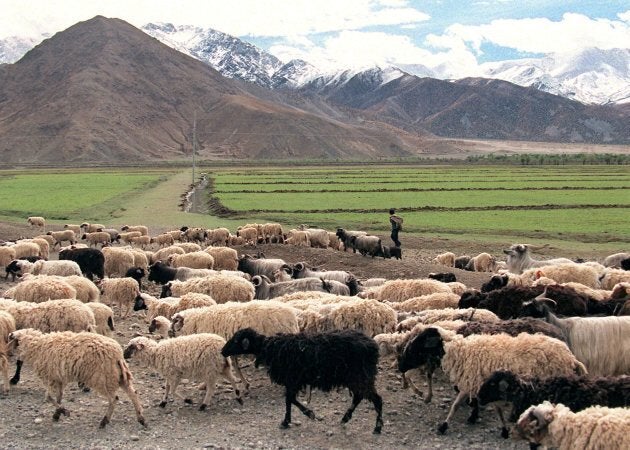 The earth's atmosphere operates a little like your body. Imagine you add a blanket to your bed at night. Then another. Then another. You're obviously getting warmer, right?
The earth's atmosphere operates in a similar way. Heat comes from the sun, then radiates back to space. But greenhouse gases act as a blanket. The more of them in the atmosphere, the less heat escapes and the warmer we all are.
This is simple science. Indeed, were it not for the so-called "Greenhouse Effect", the world would be permanently frigid and uninhabitable. But the balance is delicate. Too much and we overheat.
"What we do know from that geological record is that temperatures and C02 change at same time," climate scientist Sophie Lewis told HuffPost Australia.
"The last time we had such high greenhouse gas concentrations, we know that temperatures were warmer and that should be a warning to us."
The World Meteorological Organization (which publishes the Greenhouse Gas Bulletin) is a U.N. agency which, in the words of Australia's own Bureau of Meteorology, seeks to "facilitate international cooperation in the establishment of networks of stations for making meteorological, hydrological and other observations".
It is, says the BoM, "the authoritative scientific voice on the state and behaviour of the Earth's atmosphere and climate". With that in mind, we'd all do well to heed the W.M.O.'s warning.